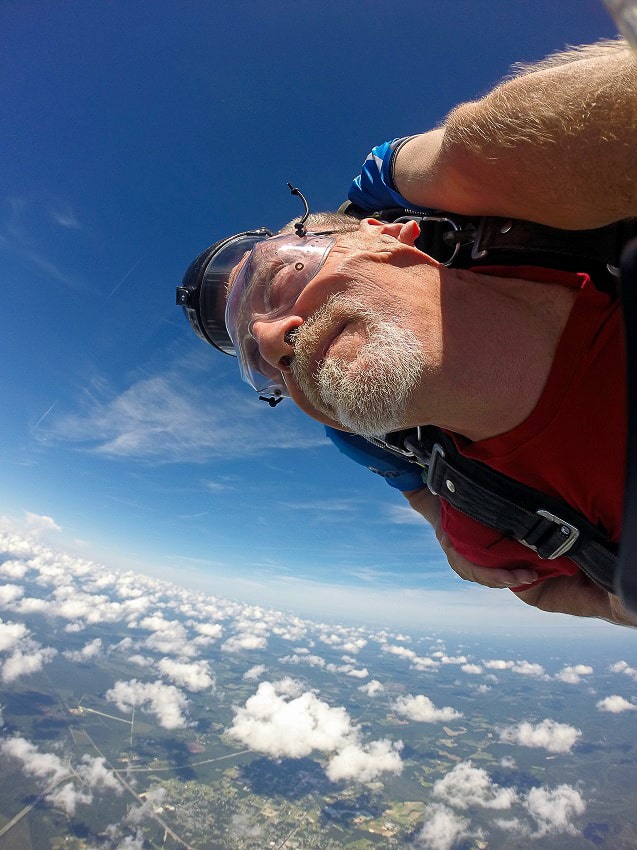 Skydiving at 69 – floating free with the sun on my face
A few days before turning 69, I looked at an online discount site and noticed a coupon for a tandem-skydive. Wanting to do this for close to 40 years, the thought of checking off an item on my bucket-list excited me. I immediately purchased the coupon and prepared to go skydiving.
Weeks later, we made the early morning drive to a small airport west of Georgetown, and my adventure began. Although Jo was not thrilled about me jumping, she agreed to take photos and document my bucket list adventure.
---
About Darrel Mellies—Darrel is a retired Chiropractor from the Grand Strand of South Carolina. He loves to travel, take photos, and eat. He is a member of ITWPA, TravMedia, and Travel Massive. See Darrel's work at Photography by Darrel.
About Jo Clark—Jo is a happily retired teacher. She is a travel writer, photographer, food, and wine lover. She focuses on learning about local flavors and adding to her list of places off-the-beaten-path. Clark is a member of ITWPA, TravMedia, ITWA, and Travel Massive. See Jo's work at her website, Have Glass Will Travel. Follow her on Facebook, Instagram, Twitter, and Pinterest.