By James (Jim) Cassidy
ITWPA Member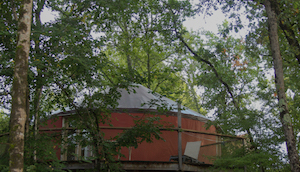 It's hard to imagine you're spending the night in a tent, albeit a pretty upmarket tent. This Mongolian-style yurt nestles among the trees on top of a hillside in southwestern France.
One thing about glamping, as it's called, means you don't need to rough it anymore.
Remember those sleepless nights lying on a rickety camp bed — or worse, on rough ground? Well, this yurt has a large, super comfy double bed and bunk beds for the youngsters. Forget wandering across to the shower block to freshen up in the morning. There's a modern bathroom with double sink and shower.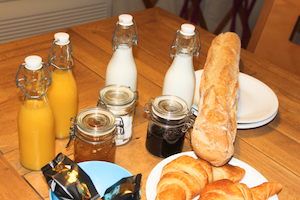 No need to prepare a campfire breakfast; the owner, Bernard, brings you a basket containing a baguette, croissants, butter and jam, and freshly squeezed orange juice as well as milk and cartridges for the espresso machine!
"Sorry about the noise the owls were making earlier," Bernard says, placing the breakfast on the table.
Lots of ti-wit ti-woos had gently woken us up and we had lain for half an hour listening to a couple of owls passing the time of day right outside our window. Certainly made a change from the usual alarm clock.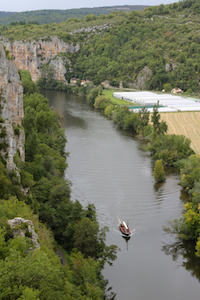 Spectacular views are everywhere across the valley, where there is nothing but forest as far as the eye can see. And you'll not forget the view up through the middle of the yurt, where a domed round window frames the tops of the trees as they sway in the breeze.
Bernard and his wife Nadine open the site all year round and it's an ideal base to explore the Lot Valley including the town of Cahors or the medieval hilltop village of Saint Cirq Lapopie with its narrow streets, small shops, and cafes.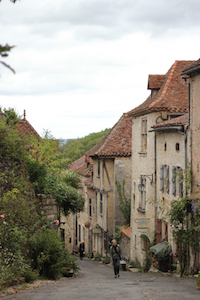 The yurts come fully furnished with an outdoor sitting area, free Wi-Fi, TV, and heating. There's also an indoor and outdoor heated swimming pool, games area, and library.
Prices start (for two people) around $95 a night out of season and include breakfast.
If you would like to purchase this article for your publication, please click here to contact the author directly.