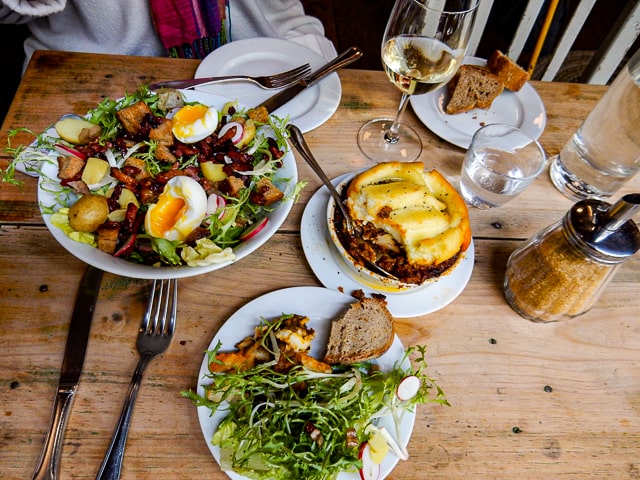 Buvette definition: refreshment stall, aka bar or pump room.
Buvette is a small intimate spot, owned and operated by one of my mentors and most admired female chefs, Jody Williams. The James Beard award winner and cookbook author has broken the glass ceiling for women in the restaurant industry.
What are the two most glamorous cities in the world? New York City and Paris, of course. It is wondrous to have one of my most treasured restaurants established in both locations.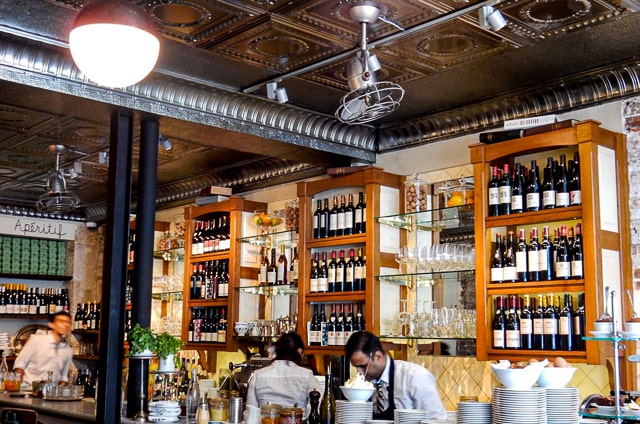 Buvette Greenwich Village and La Pigalle
Buvette in New York is in Greenwich Village on a quiet neighborhood street. The spot in Paris is situated in the trendy area of La Pigalle. Both spaces are small, intimate, and inviting.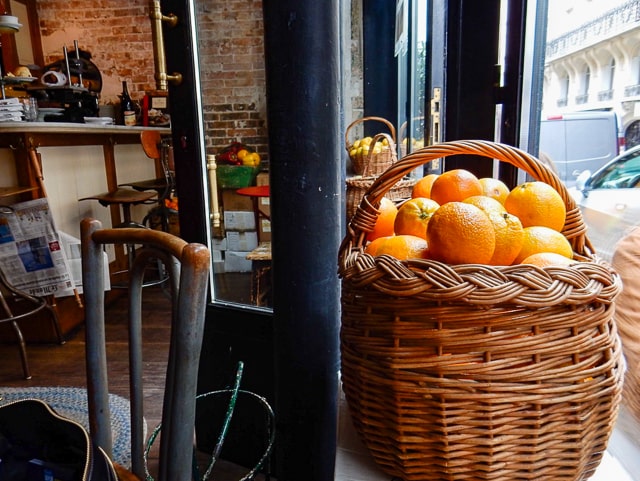 Inside and out, large platters of farm eggs, stacks of white plates, wine glasses, large baguettes, and food garnishes accompany bowls of whipped French butter, olive oil, salts, and herbs, almost in a disheveled, overwhelming way but glorious at the same time.
Behind the bar is where most of the action is taking place, even most of the cooking. Clinking glasses and plates, servers and cooks all work in unison in a hurried yet calm efficient way. It's one reason I particularly love this place.
Three meals a day
Buvette runs all day in whichever city you find yourself. Fortunately for me, I have had the pleasure to experience all three meals at both locations. Whether it is breakfast, lunch, or dinner, the menu offers small and large plates. Share amongst yourselves, making sure you save room for dessert.
Chef Williams chooses her menu based on seasons and availability, offering an array of assorted French-inspired specialties. They are mired in simplicity, not over fussed-with but accurately executed.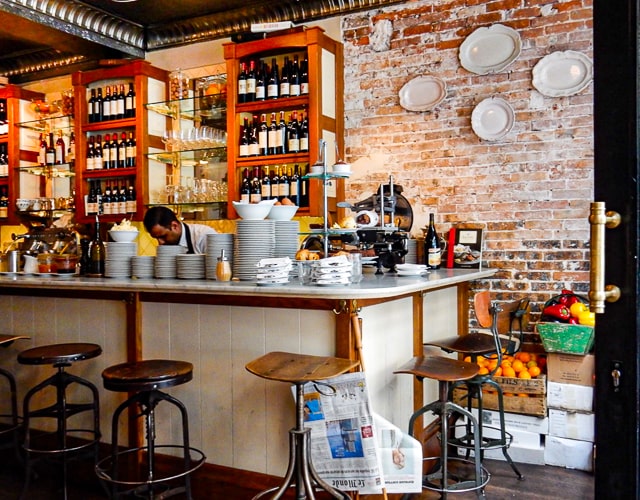 The breakfast menu emphasizes the incredible egg. At Buvette, they do it incredibly. Noted for a specific way of cooking using one of the steam wands of their cappuccino machine. They crack the eggs into ceramic pitchers, adding a dollop of French butter, then steam them into airy clouds of deliciousness. Add a crostini of grilled sourdough with a pile of French Jamon, and you've got Buvette on a plate.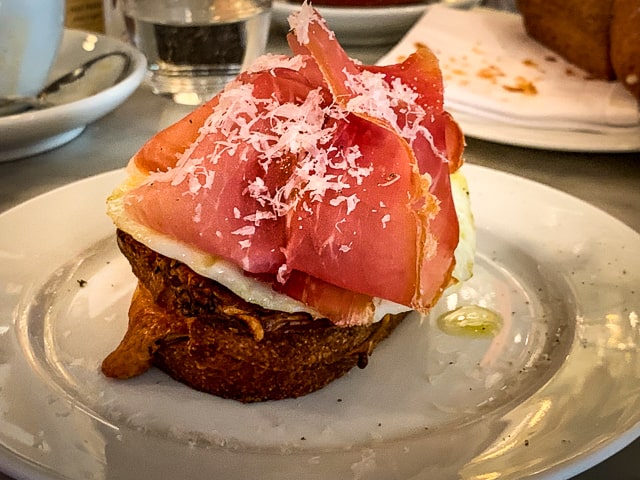 There are plates offering buttery croissants, pastries, house made waffles and pain perdu too, with other French favorites like Croque Monsieur and Madame.
Lunch focuses on exquisitely fresh salads, with roasted Poisson, potted Salmon rillettes, traditional soups, light entrees, and Le Sandwich.
Homestyle French eatery
Much like a meal you would find in a French country home, dinner is not to be missed. Pot e feu, escargot, steak tartar, and duck cassoulet are some of the rustic fare offered. Artisanal cheeses are always available to nosh on.
Don't Push away from the table until you sink into the divine chocolate mousse for dessert. The wine list is simple and precise, with mostly French winemakers, ciders, and a smart cocktail list.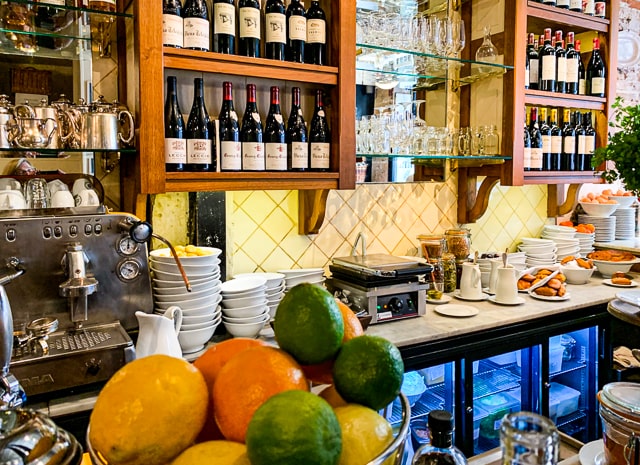 Slow food
Meals here tend to drag on, and at Buvette, they really don't seem to mind. Breakfast eases into lunch, and long lunches spread into the evening, and a long evening means serving till 2 AM.
I need not tell you of all the things one can do in both these fabulous cities. The area surrounding Buvette in both locations have copious amounts of boutiques, cafes, bakeries, and such to occupy your time between breakfast, lunch, and dinner at this most charming restaurant.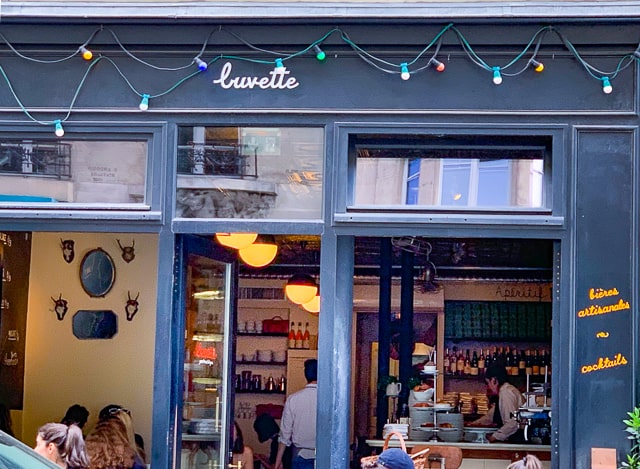 More Buvette soon
Chef Williams has opened a spot in Notting Hill, London, Toyoko, and is working on a Mexico City site. Cheers to Buvette, Chef Williams, and her staff. As a former restauranteur. I salute you.
Learn more about Buvette HERE.
---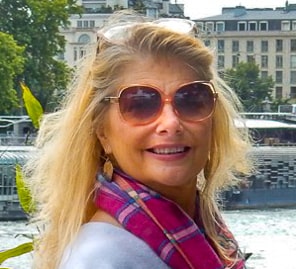 About Sara Hord—Sara is a semi-retired chef and restauranteur, sommelier, and previous farmer. Now on a new journey of writing about her passion for food, wine, and travel. Hord is a prolific student and of Great Escape Publishing. This is Sara's first published article. You can follow her on Facebook and Instagram.