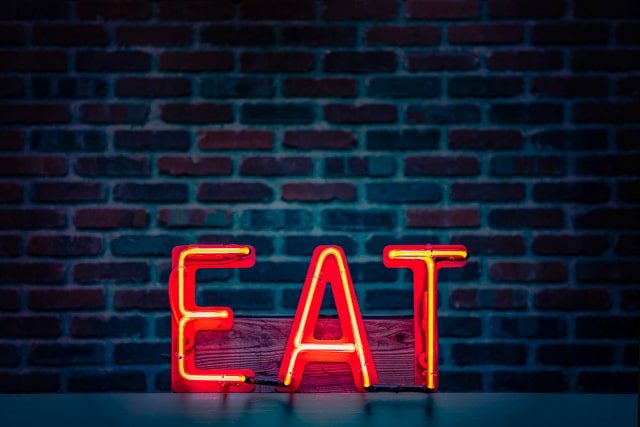 Eat Rome in the Trastevere neighborhood.
Take a BitMojo Food Tour, and eat Rome when you're hungry. This unique food experience is as flexible as it is fun.*
It looked like a deep-fried pasta carbonara lollypop, and I wondered how it would taste. Gingerly grasping the stick, I took a bite. First came the crunch of the outer shell. Then my taste buds did a happy dance as the soft, gooey center and rich flavors – bacon, egg, pepper, and cheese-laden pasta – joined the party.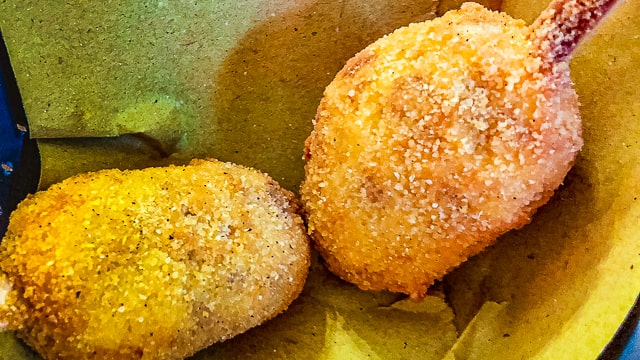 This creative take on a classic pasta dish was a Strapazzo Mini, one of several tasty treats we enjoyed on our BiteMojo Food Tour in Rome's Trastevere neighborhood.
BiteMojo, a Jerusalem-based company, offers flexible self-guided food tours in European, Asian, and Middle Eastern cities. To partake in a tour, all you need is comfortable shoes, a smartphone, the free BiteMojo app, and a healthy appetite.
The BiteMojo difference
A BiteMojo tour is a refreshing change from your typical food tour. For starters, the tours are self-guided. Instead of walking or driving around a city neighborhood with a guide, you simply use the app.
The BiteMojo app guides you through points of interest between the food establishments where you redeem your "bites" of local specialties. Don't worry about getting lost in unfamiliar territory. The app will lead you to each location via area maps. As you walk, the BiteMojo app displays descriptions of points of interest. You'll also receive information about your next "Bite," the hosting establishment, its history, and owners.
BiteMojo is clever, easy to use, and allows you to savor your "Bites" on your appetite's schedule. When you are ready for your "Bite," activate "claim bite." You then have five minutes to show the receipt on your phone to the vendor.
Once you activate your tour, the vendors on your route are notified of your impending arrival. Still, the information may not always be communicated to the person serving you. So, be sure the vendor is onboard before tapping "claim bite" because, after five minutes, the bite will become inactive.
More BiteMojo plusses
One of the beauties of the BiteMojo Food Tour is that you don't have to complete your tour in one day. In fact, you have six months to redeem your "Bites."
"Bites" come in many forms and flavors. What they have in common is that they are all carefully chosen by BiteMojo to be local, fresh, and representative of the area's food culture.
Eat Rome – the BiteMojo experience
On our last visit to Rome, we opted for BiteMojo's Artisan Tour of Trastevere. By the time we consumed our last "Bite," we had discovered a new way to sample local fare and learned about points of interest, all on a schedule that we determined.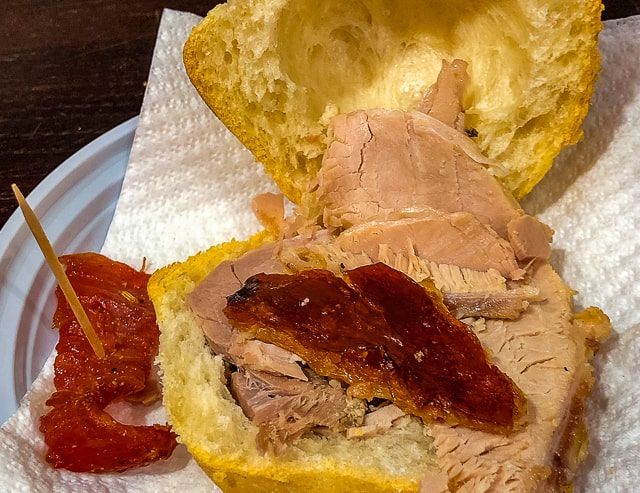 If we had gone through our BiteMojo tour all at once, it would have taken us about two-and-a-half hours and several antacid tablets. Instead, we chose to spread the experience over two days. Taking our time, we explored the points of interest the app described between "Bites." By stopping at historic buildings, a market, and family-owned shops and businesses, we came away with a deeper understanding and appreciation of Trastevere.
Eat Rome a little at a time
The savory Strapazzo Mini Was only one of four delectable "Bites." on our tour. Our porchetta sandwich with coppietta consisted of pork, liberally seasoned with salt and herbs, then slow-roasted. This was served with slices of chewy homemade bread that bracketed the moist, aromatic meat.
Our next stopped was a little restaurant patronized by what appeared to be mostly locals. There we discovered Burrata e Pane – a slice of Lariano bread topped with a generous serving of burrata, fresh datterini tomatoes, and organic extra virgin olive oil. The mild cheese paired beautifully with the juicy sweet tomato.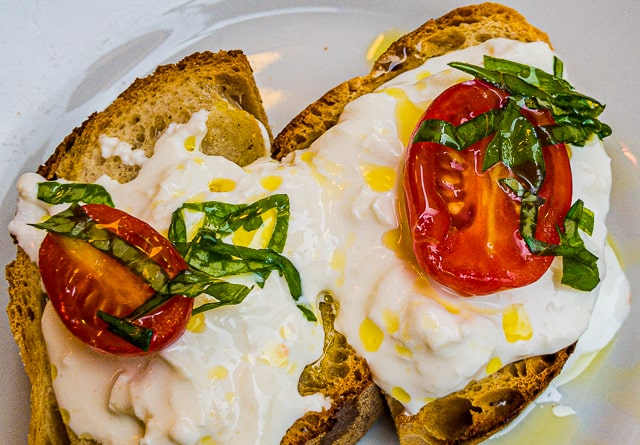 Our last "Bite" was a selection of cookies from another local favorite. This bakery displayed some of the most tempting confections we'd ever seen. The place was packed. When our turn came, the friendly woman behind the counter handed each of us a paper bag containing an assortment of melt-in-your-mouth cookies. We took them back to our hotel room and consumed them slowly. Before leaving Trastevere, we returned to purchase a few more to take with us on our travels.
Final thoughts on eating a city
My husband and I enjoyed our Artisan Tour so much. We treated ourselves to another experience almost a year later in Budapest. The Trendy Budapest Tour included six "Bites," which we spread over two lunches on two consecutive days. We indulged in sausage and beer, goulash soup and scones, wine and tapas, and a couple of traditional sweet treats. We were a foursome on that tour, making it even more fun than our Trastevere adventure.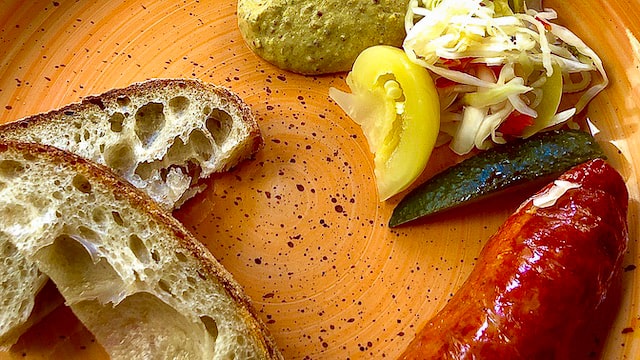 We have now taken two BiteMojo tours, and we plan to repeat the experience when we can travel again. The convenience, quality, and flexibility have definitely spoiled us. Check the website for BiteMojo Food Tour schedules.
*Disclosure: Our food tour in Trastevere was generously hosted by BiteMojo. However, all opinions, as always, are entirely my own.
About Penny Zibula—Penny lives in New Bern, North Carolina, but says. "Pieces of my heart are scattered around the world. Traveling with my husband, Simon Lock, and my guide dog, Splendid, is my life. Simon takes all my photos. Splendid keeps me from running into things. I love sharing our adventures through my blog posts at Six Legs Will Travel and freelance articles." To see more of Simon's work, visit My Eclectic Images. Both Penny and Simon are ITWPA members. Splendid is an honorary member.