By Trupti Devdas Nayak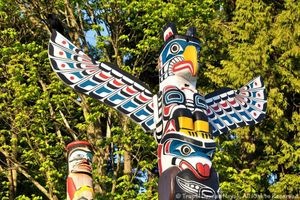 Vancouver makes the perfect long-weekend getaway for those living in Seattle or on the west coast of the U.S. A quick drive across the border or a short flight and within a few hours — voila! — you are in a different country! Vancouver's charm lies in its exotic mix of European and native First Nations influences which is visible everywhere. After marveling at authentic totem poles built by the First Nations you can go indulge in an equally authentic European high-tea experience complete with scones and clotted cream. The city has a lot to offer in terms of sightseeing and nature — serene wooded parks, lofty snow-capped mountain peaks, well-groomed slopes that are a haven for skiers, gorgeous vistas on scenic highways with poetic names like the Sea to Sky Highway, and quaint European charm tucked away into a mountain resort named Whistler. A three-day visit is ideal so you can complement the energetic city vibe with a relaxing day at Whistler Village.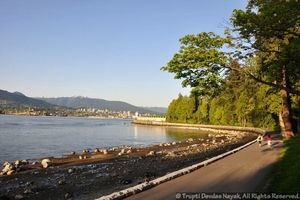 Stanley Park is a lovely wooded park in the heart of the city. It's a perfect spot for a picnic and for long strolls among tall trees, sparkling fountains, and beautifully-landscaped grounds surrounded by the harbor on all sides. The totem poles exhibit is a must-see. It makes a great introduction to Canada's First Nations cultures. You can also drive throughout the park on accessible roads. For those wanting a cardio workout, there are bicycles available for rent and a spectacular seawall path to explore that snakes all around the park.
Vancouver Tower is a tall tower in the center of the city, with stunning views of the Vancouver skyline and twinkling city lights at night. Visit before sunset to see the daytime views and then come back after dusk to see the nighttime views. The entry pass is valid for several hours, so most people are able to see the skyline both in the day and at night.
The Museum of Anthropology houses many exhibits that showcase Canada's rich history and diversity. The exhibits are on the different First Nations cultures and tribes. There are several exquisitely-carved totem poles displayed and tons of interesting things to discover around every corner. The museum building itself is a thing of beauty, with glass walls and high ceilings that let in a lot of natural light.
The rugged North Shore of Vancouver is right across the city harbor. Capilano Suspension Bridge is the top attraction. The suspension bridge was originally built in 1889 and stretches 450 feet across and 230 feet above Capilano River. Entrance tickets for Capilano include access to all exhibits. Do the Treetops Adventure (a lot of fun), the Cliffwalk (exhilarating to be on a transparent glass pathway several hundred feet above the treetops), and, if time permits, you can also visit the Capilano fish hatchery.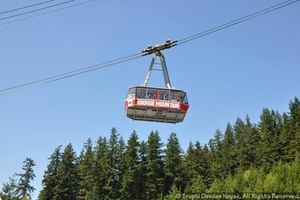 Continue driving north of Capilano Bridge to reach Grouse Mountain. Ride up the gondola to see stunning views of surrounding Vancouver city and, of course, ski slopes! You will get to see grizzly bears Coola and Grinder if they are not in hibernation. Grouse Mountain also has resident white wolves (across from the parking lot). This area is open to the public and a docent will tell you all about the wolves' interesting history and how they came to be there.
Sea to Sky Highway from Vancouver to Whistler is one of Canada's most scenic and should be done in the daytime to enjoy the magnificent views. Whistler is a two-hour drive from Vancouver and in no time you will find yourself in an adorable, quaint European village, complete with cobblestone pedestrian walkways and neat slant-roofed chateaus. There are lots of vista points along the way and Shannon Falls makes for a nice stop. If you head out of Vancouver early in the morning, you can be in Whistler for brunch. A day trip might be hectic, especially if you want to ride the peak-to-peak gondola, explore Whistler Village, and stroll on the pedestrian-only roads. It is worth your time to plan for a night's stay in Whistler if possible.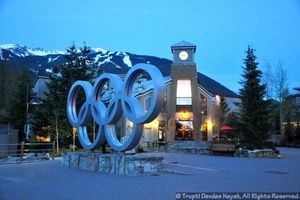 Whistler Village, cute as a button, boasts a pedestrian-only walkway and on either side are French chalets that would have you believe you've just been dropped in the middle of the Loire Valley in France. There are plenty of gorgeous views of snow-capped mountains all around. Whistler is worth a visit even if you don't ski! Learn about the city's Olympic legacy from their hosting of the Winter Olympics in 2010. Take the gondola up to Blackcomb Peak and admire the views while counting the enthusiastic skiers dotting the snow-covered slopes. You can also ride the unique peak-to-peak gondola that goes from Blackcomb to Whistler.
If you would like to purchase this article for your publication, please click here to contact the author directly.
Are foreign drugstores clinically appropriate for Americans. Part 2