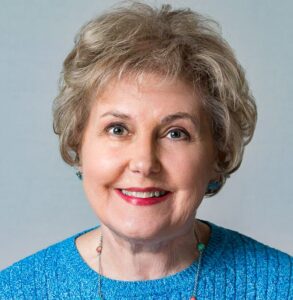 Connie Pearson shares her writer's life with us this month. I've known Connie since 2015 when we both attended Great Escape Publishing's Ultimate Travel Writers Workshop in Denver, Colorado. The following year we were both invited to sit on the Success Panel in New Orleans.
I appreciate Connie's work wherever it appears, and enjoyed learning more about her journey as a travel writer.
TPM ~ Is travel writing your full-time job?
CP ~ No, I didn't start travel writing until I was already receiving Social Security and teacher retirement checks. I do, however, often spend full-time hours with my writing.
TPM ~ How long have you been writing?
CP ~ I've been journaling for many years and published a book from those journal entries in 2016. Telling It On the Mountain: 52 Days in the Life of an Improbable Missionary. I started my travel blog in May of 2015 but began collecting travel-related bylines in the Fall of that year.
Connie Pearson's Bylines
TPM ~ What and where was your first byline?
CP ~ My first byline, La Tagliata – A Memorable Evening In Positano, Italy, was about the most amazing meal my husband and I enjoyed during a trip to Italy in 2013. We were served a multi-course dinner in a trattoria overlooking the town of Positano and the Mediterranean Ocean – bliss for all of my senses.
This story was published in Epicurean-Traveler in October 2015, shortly after attending Great Escape Publishing's Ultimate Travel Writers Workshop in Denver, Colorado.
TPM ~ What and where was your last byline?
CP ~ As a Southern woman born in the 1950s, I grew up during the Civil Rights Movement. I have been particularly interested in Alabama sites now listed on the U.S. Civil Rights Trail. I wrote about 10 of them for Trip101 – 10 Important Civil Rights Sites in Alabama.
Connie's publishers
TPM ~ Where have you been published in print and web?
CP ~ In print, I have been published in Desoto Magazine, in Senior Scene Magazine (a quarterly magazine of the Athens Alabama News-Courier newspaper), and in the Alabama Baptist weekly newspaper.
On the web, I've appeared on Epicurean-Traveler, Trip101, MilesGeek, USA Today's 10-Best, TheYums, TravelThruHistory, TraveltheSouthBloggers, TravelPostMonthly, TravelAwaits, ThisisMySouth, ShortWeeks-LongWeekends, PinkPangea, PashMagazine, Hospitality2, FoodieFlashpacker, Al, BabyBoomste, EdibleLowerAlabama, EatThisPoem, Rovology, and EnchantedSerendipity.
Connie Pearson's dream destinations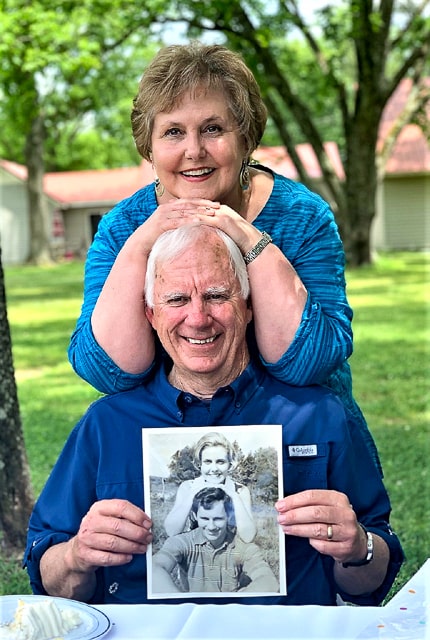 TPM ~ What destinations are on your 'must-see' list?
CP ~ I was scheduled to visit the UK and Ireland in late April, but the trip was canceled because of COVID-19. I still MUST see this region. My husband and I were hoping to visit Greece for our 50th anniversary, which will be in March of 2021. Maybe that trip will still happen. In the US, there are still many western and northeastern states on my hope-to-visit list.
TPM ~ Why?
CP ~ Because I've never been.
TPM ~ Do you take photos or videos of your travels? If so, do you include them with stories?
CP ~ Yes, photos, and yes, I include them with my stories.
TPM ~ Are you an ITWPA member? Have you used your Journalist badge or other ITWPA perks?
CP ~ Yes. I believe it increases my credibility, and I love the newsletter, ITWPA Insider, especially the articles written by Kyle Wagner.
Connie Pearson's network
TPM ~ What writer groups, associations, or networks do you belong to?
CP ~ SATW, TravMedia, TBEX, and Travel Writer's Café. Also, I am a social media ambassador for VisitDecaturAL.com, my home area.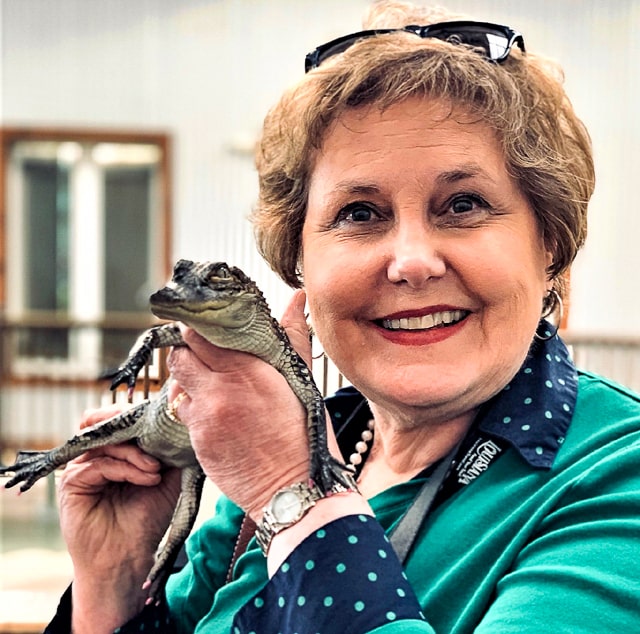 TPM ~ What advice would you give a new writer when it comes to queries?
CP ~ Do your research to find publications that fit your niche, then carefully follow the writer's guidelines. Always be polite and professional. Don't promise more than you can deliver and check, double-check, and check again for accuracy.
About Connie Pearson—Connie is a wife, mother to three, and grandmother to 14. Previously, she was a private piano teacher, a public school music educator, and a Southern Baptist missionary. Her travel writing career began in 2015, and she now has over 250 published articles in 20+ publications. Her blog is There Goes Connie. Follow her on Facebook and Instagram.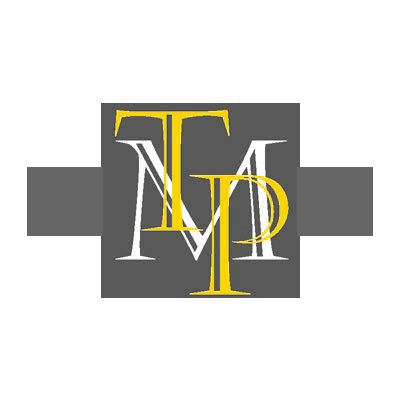 Connie's travel writing tips ~
3 "Secret Sauce" Actions To Launch Yourself As A Travel Writer