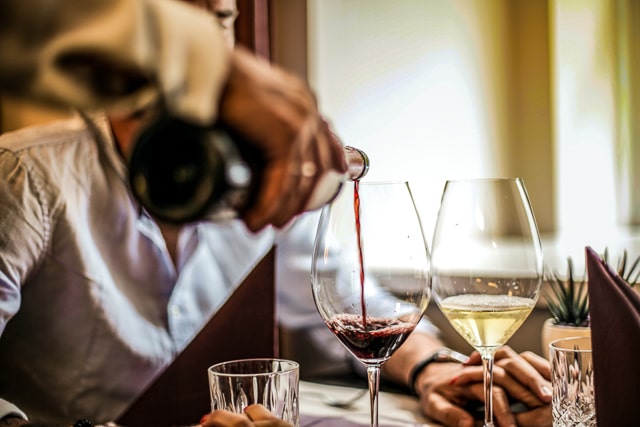 Mount Airy, also known as Mayberry NC, is nestled at the foothills of the Blue Ridge Mountains' Yadkin Valley – NC Wine Country.
Yadkin is said to be the Napa of North Carolina. There are now dozens of wineries in the region. Many vineyards grow on re-purposed third and fourth-generation farms. Some on old tobacco farms. The rich soil, cool nights, and warm days are perfect for growing grapes and producing wine, which equals vintages from California, France, and Spain.
Along with fine wine comes fine food. Old North State (ONS)is a charming restaurant and winery in Mount Airy, aka Mayberry, located just 99-miles north of Charlotte and 37 miles from Winston-Salem. "Mayberry?" you ask. "Isn't that the fictional town of The Andy Griffith Show? Isn't that Andy Griffith's real childhood hometown?" Yes, and yes.
Drinking good wine with good food in good company is one of life's most civilized pleasures.

~ Michael Broadbent
A Chef's Table in Mayberry
On a recent visit to Mount Airy, my husband and I had the pleasure of dining at The Chef's Table at Old North State – An exclusive 8-course, fine dining, food, and wine pairing experience. The event is held Friday and Saturday nights for a limited number by reservations only, hosted by Chef Chris Wishart and Sommelier Ed Badgett III.
Old North State is housed in a historic 1890s general store building on Main Street. The completely restored and beautifully renovated restaurant retained the building's original oak wood floors and pressed tin ceilings, lending to its warm and cozy atmosphere.
Elegant black and white
We were delighted from the moment we walked in. We were greeted by friendly staff and escorted to a semi-private oak wood table set exquisitely for our meal. The restaurant had a good vibe. The aesthetics of the wood interior and wine decor produced warmth and charm. The tables, set elegantly in black and white attire, lent an upscale feel. Exactly what you would expect in a fine-dining establishment.
Guests arrive
The first of three couples to arrive, we were seated at one end of the long oak table directly in front of the chef's kitchen set up for these small, intimate dining experiences. Our water glasses were filled, and we were offered a drink list as we waited for our dinner mates.
Our place was beautifully set. A perfectly curated menu was resting upon a black linen napkin, four wine glasses, several knives, a dessert spoon, and eight forks. I nudged my husband and jokingly asked, "Um, which fork do we use first?"
Sommelier Ed Badgett III
After the other guests arrived, Sommelier Ed Badgett III introduced himself. He succinctly explained the 8-course dinner that we were about to experience. Ed's background includes 26-years of experience as a chef. After discovering his love of wine, he took an entire year off to study the world of wine and became a sommelier. One thing he said moved me, "Tonight is a snapshot in time. The food, the wine, and people here will never again come together in just this way. Enjoy it." We did.
Executive Chef Chris Wishart
Next, we met Executive Chef Chris Wishart, a master culinary artist with 30-years of experience. He skillfully prepares the most delectable dishes, elegant yet simple. Wishart advocates using fresh, locally sourced, farm-to-table ingredients as much as possible. He is as passionate about supporting and showcasing local farmers, fishermen, and creameries as he is about creating gourmet delights for his guests.
They are a pair
Chris and Ed have been friends for years, and both have strong ties to North Carolina and Mount Airy in particular. Four years ago, the love of their respective callings brought them together again. They combined their passion for food and wine and instituted The Chefs Table at ONS. I think it was Chef Chris who summed up their story with, "We love food. We love wine. We found a place where we can do both."
Before each succulent dish was served, Ed poured a perfectly selected wine while explaining the grapes that made the wine. We learned its region of origin and why it pairs so well with what we were about to taste. It was lively and fun, not pretentious at all. Ed invited us to take our time to notice the colors and textures of the food and to "let the wine and food interact in our mouths."
Eight courses of food and wine heaven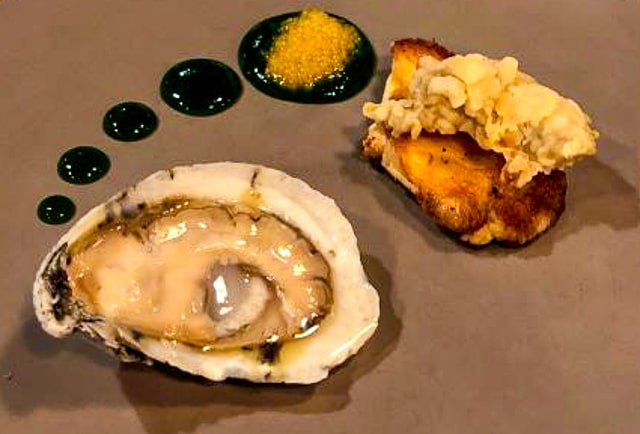 1We began our evening of sipping with Francois Montand Blanc de Blancs from France. It complimented our amuse (appetizer) of fresh North Carolina Tidewater oysters garnished with a richly flavored rare albino caviar. Each course was beautifully presented and delicious. After each dish, I thought nothing else could compare. Somehow each course seemed better than the one before.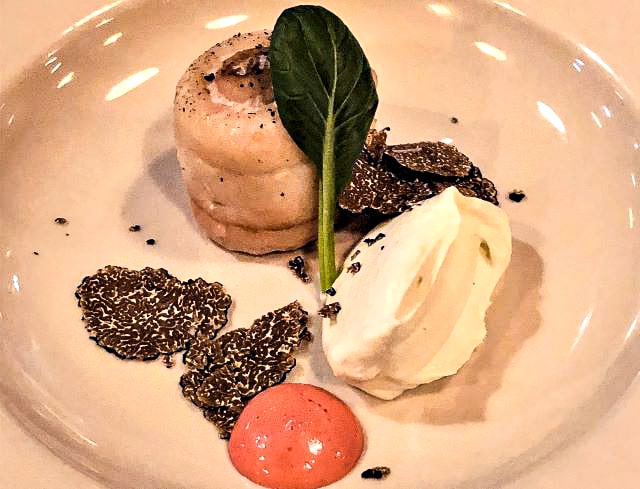 2We were treated to such delectable dishes as fresh hand-gigged (caught by spearing) NC flounder poached in white wine with a mousse of celery and corn and garnished with a fall delicacy – Burgundy black truffles. This dish was precisely paired with a 2019 Hubert Brochard Sancerre from France.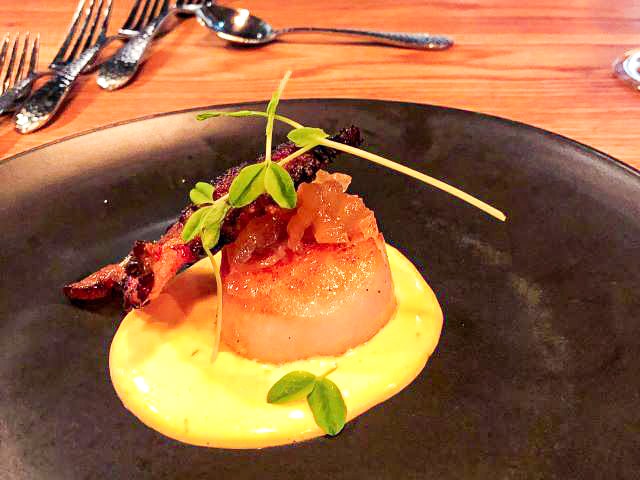 3Next were Sea Scallops. They were topped with candied fennel jam made with muscadine wine. Then a tasty slice of local, highly-prized jowl bacon. All were resting on a bed of saffron emulsion. The seared scallop dish was accompanied by an Austrian 2015 Höpler Riesling. Did you know that the acidity of a fine Riesling cleanses your pallet to make your next bite of food even better?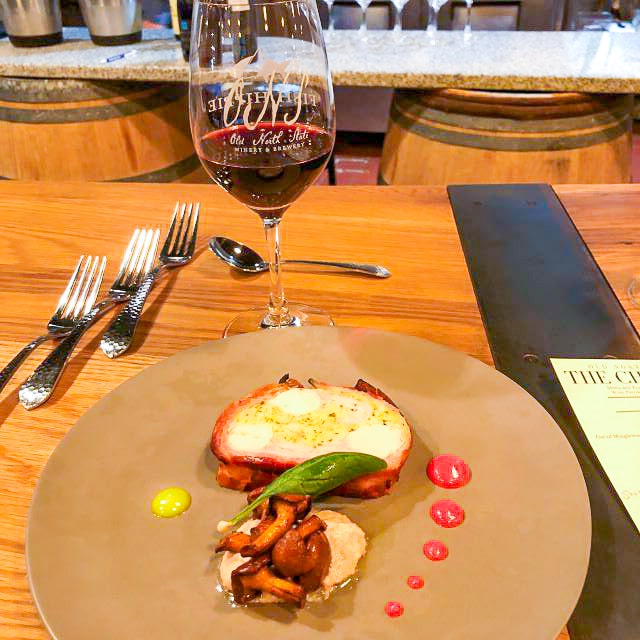 4The menu also included fresh local rabbit (yes, it tasted like chicken) with Chanterelle mushrooms on a bed of pureed mortadella. "It's basically rabbit and baloney," quipped Chef Chris with a smile. This dish was perfectly matched with an aromatic 2017 Chateau des Jaques Beaujolais Fleurie because of its leanness and dryness.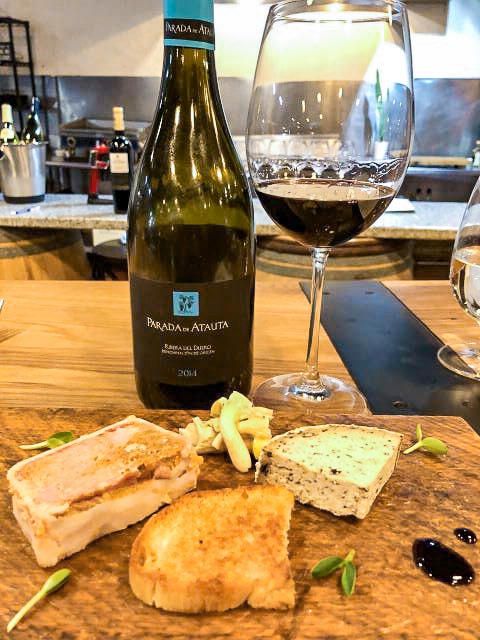 5The fifth amazing course was a charcuterie board of sorts. Chef Chris made a pâté of a mixture of local meats from Darcy Farms. It was thick and full-bodied; you could taste the individual meats. Compared to other pâtés I've had in the past, this was top notch. Accompanied by Horn of Winter Cheese, it was quite possibly the best cheese I've ever tasted. The pickled yellow oyster mushrooms and the 2014 Parada de Atauta from Spain brought all these delicious tastes together into one exquisite bite.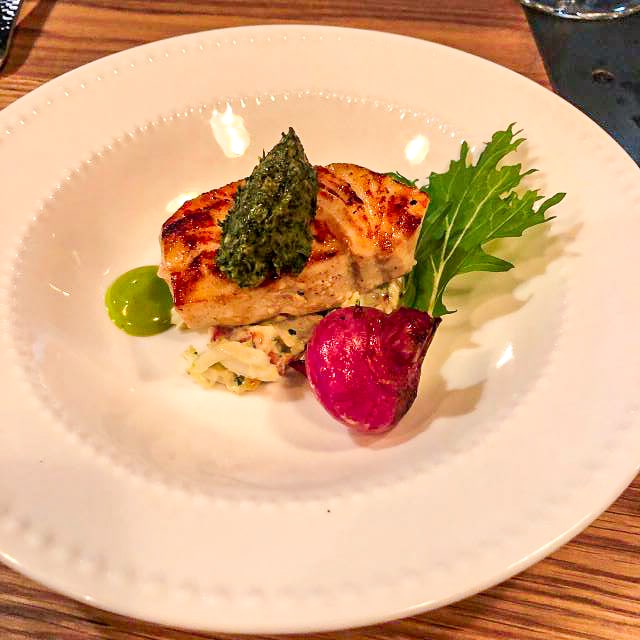 6When I tasted the NC Spearfish Amberjack served over a salad of crab and lobster with locally sourced baby turnips; I thought I was in heaven. The spearfish was paired with a fine chardonnay, a 2017 Lois Jadot Chablis. I will forever remember this dish, as it changed my limited view of fine food and wine pairing.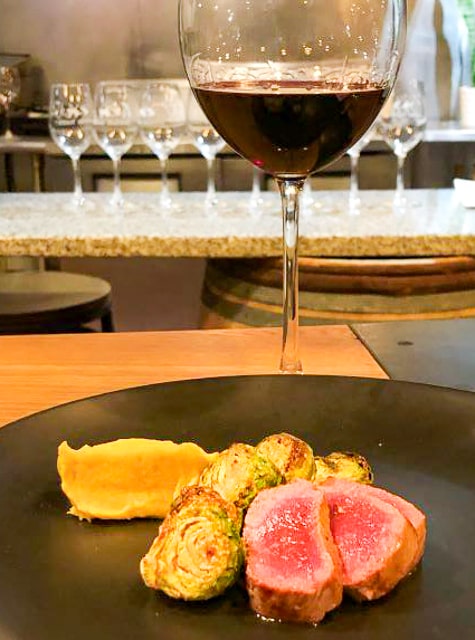 7The sixth course was my other favorite dish. Maybe it was the wine. Maybe it was the hour. I don't know. But I do know that I didn't want this enchanted evening to end. This entree was delectable – lightly seared lamb with spiced Brussels sprouts and pureed white sweet potatoes. Paired with a full-bodied 2015 Clos Mustardo Priorat red wine from central-eastern Spain where the minerals in the soil give the wine a slight licorice aroma.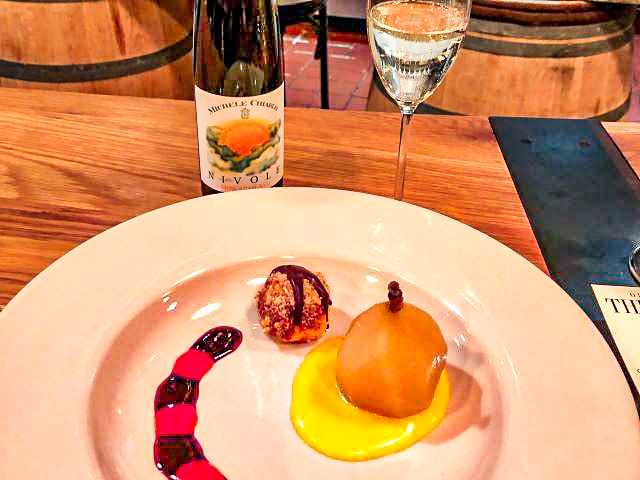 8The final course – dessert. Chef Chris treated us to a beautifully white-wine poached pear with a praline-chocolate cheesecake truffle sweetly matched with a 2018 Michele Chiarlo Moscato d'Asti.
Our Mayberry NC, 8-Course food and wine dinner was a truly unforgettable experience—more than just a dinner. Four hours, eight courses, eight perfectly paired wines, all shared with old loves and new friends, including a chef and sommelier with a passion for their crafts and for the people they share it with. A complete culinary experience. A civilized pleasure, indeed.
For more information about Old North State and to make reservations for The Chef's Table, visit their website.
---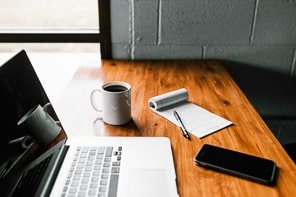 About Loretta Berry—Loretta is a freelance travel writer and photographer. She has traveled extensively throughout the United States. Loretta loves traveling with her kids and grandkids, sharing with them her passion for fun and adventure. She is a member of ITWPA, IFWTWA, and TravMedia. You can follow her adventures on both Facebook and Instagram.