By Tanisha Rule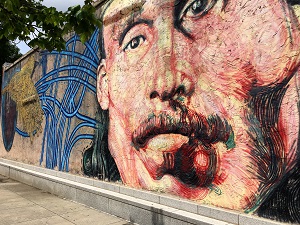 "You must be Tanisha," Tracy Reddick greets me as I approach. She is the creator and operator of Downtown Decatur Food Tours. "There's five joining, so you make six for this tour."
I've just arrived at Courtyard Marriott on Clairemont Road in downtown Decatur, six miles outside Atlanta.
Decatur boasts a vibrant arts community and a laid-back atmosphere. Residents take the city slogan "keep it indie-catur" to heart. Eclectic independent stores and international restaurants abound.
It's this restaurant scene that enticed Tracy to choose Decatur for her food tour. Introducing participants to different cultures through food is one of her goals for Downtown Decatur Food Tours.
"You learn a new culture through your senses, your taste buds," Tracy told me when we spoke by phone the previous week. "My father was in the military. We traveled to different places, and one of the things we always tried was the local cuisine just to see what people were eating. Most of my friends haven't traveled like that, and so they never try new foods."
"What will we eat?" I asked.
She wouldn't say. The restaurants are posted on her website. But as far as actual tastings, she'd rather guests be mostly surprised.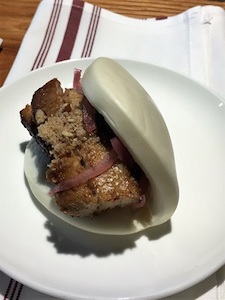 First up is Taiyo Ramen. Bright red and yellow depictions of vintage Thai matchbooks cover the far wall, floor to ceiling.
Tracy fades in and out of immediate sight. She checks in on the group, then stands off to one side, letting her participants get acquainted at the table.
Conversation halts when the food arrives. We delight in the taste of pecan sugar. It's impossible to resist pressing fingers into doughy bread so thick and slowly springy that the indentations you leave last for a few seconds.
On Church Street, pull up a chair to a side table in Calle Latina. Fill your water glass from the thick glass bottle on the table. Depending on the sauce you choose for this next selection, you may need anything from a few sips to a few gulps.
At Sapori di Napoli, savor authentic Italian fare. Pass your plate under your nose. Notice the freshness and the beautiful simplicity of the food.
If you like, order a taste of the flaky fried macaroni and cheese, or toast the day with sweet cioccolato meletti, accurately advertised on the menu as "an intensely rich chocolatey spirit."
After you've eaten, one of the Florio brothers will gladly have you over for a show and tell (in an enchanting Italian accent) of the humongous 5,000-pound wood-burning pizza oven imported from Naples, Italy. The oven reaches 1,000 degrees, and cooks pizzas in under a minute.
Explore Splash of Olive. Sip little paper cups of vinegar or olive oil in the European-inspired tasting room. Find flavors like coconut, peach, lavender, and honey ginger while Tracy assembles a delightfully unusual taste experience for your group.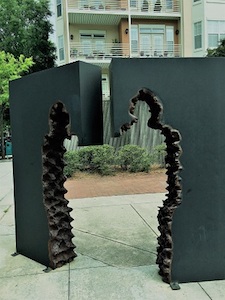 By the end of the tour you'll be moderately full; all selections are appetizer-sized, and the eating is well-paced. You'll cover a mile and a half strolling restaurant to restaurant, stopping along the way to view street art, murals, statues, and historic Decatur spots.
If you're staying in Atlanta, the easiest way to the tour is Marta (Atlanta's public transit). Get off at the Decatur station and you'll be a few short blocks from your Marriott starting point.
If you prefer to drive, you'll find plenty of public parking available for a small fee.
Expect surprises, and, if you're so inclined, bring your competitive side.
Why? Is there a competition?
No spoilers here.
downtowndecaturfoodtours.com
Saturdays and Sundays year-round
$45 to $65
Private tours available
If you would like to purchase this article for your publication, please click here to contact the author directly.