By Maureen LoBue
ITWPA Member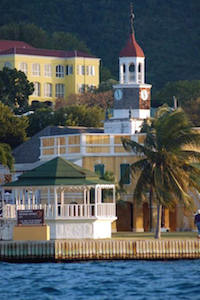 On this hidden gem of an island, 26 miles long and six miles wide, two Danish forts still point cannons toward the sea to thwart enemy attack, the spicy aroma of West Indian dishes tantalizes the taste buds, and fresh mangos and coconuts can be bought from local farmers' trucks parked along narrow, mahogany-shaded roads. They'll be happy to open your coconut with the swift slice of a sharp machete and offer a straw to draw out the sweet water, while the constant trade wind breeze provides relief from 85 degree heat. Unpack your clothes into the antique armoire of a European-style hotel, trade travel shoes for flip-flops, and allow the serenity of clear Caribbean water to wash your stress away. Then dress for dinner in one of many world class restaurants offering freshly-caught seafood and local Crucian dishes such as succulent kallaloo.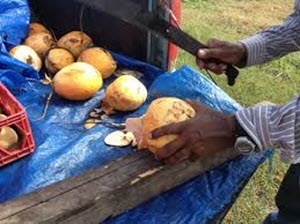 St. Croix, 97 miles southeast of San Juan, Puerto Rico, is the largest of the three U.S. Virgin Islands. Like Puerto Rico, it is U.S. territory protected by Federal laws, with the autonomy of its own unique culture. And because it is U.S. territory, a passport is not required.
A rich history spans seven flags of ownership, creating a melting pot blend of Spain, the Netherlands, Knights of Malta, the UK, France, Denmark, and the USA.
Most native Crucians are descended from slaves brought from other Caribbean islands and Africa by the Danish to work the sugar plantations during the 18th and 19th centuries. But consensus today is that if one is bahn ya ("born here," in Crucian dialect) on St. Croix, one can claim to be Crucian. Today's population of about 50,000 is comprised of Crucians, Puerto Ricans, down-islanders, and U.S. and European residents.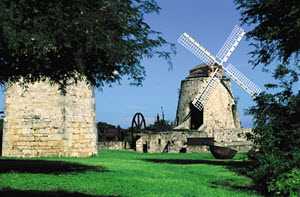 You'll travel with the familiarity of the U.S.: English-speaking, U.S. dollar, U.S. Federal laws, and no passport or visa is required.
Within this comfort zone, you'll experience cultures and countries outside the U.S.: Caribbean turquoise water, tropical rain forests, lush landscapes, and world famous diving and snorkeling reefs; Danish and European style and grace; West Indies cuisine; and Crucian warmth and laid-back lifestyle.
While on St. Croix, do as the Crucians do and follow these tips for the best experience.
Start every conversation with a local by saying "good morning," "good afternoon," or "good night." This is very important! In the Crucian culture it is considered rude not to do this. By making this small effort, you will be warmly welcomed and people will go out of their way to be helpful.
Drive on the left, mon! American cars are driven here, but on the left side of the road. Remember, you can turn left on a red light, but not right.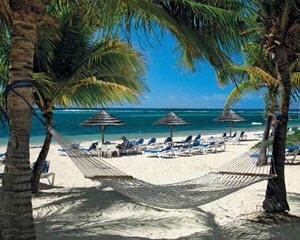 Relax, you're on island time. Do not try to rush people here. It will only lead to frustration for you and for them and will NOT make things happen any faster.
Surround yourself with these and other third world and European experiences without going through customs or exchanging currency. And do it ("reach," as Crucians say) in just a two-and-a-half-hour flight from Miami or a direct flight from many other U.S. airports.
If you would like to purchase this article for your publication, please click here to contact the author directly.