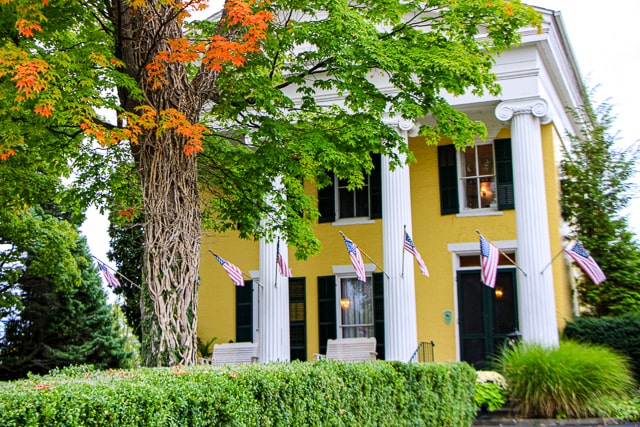 Penn Yan, NY has preserved its small-town charm.
I love the Finger Lakes Region of New York – it's a vast expanse of land that stretches over 9,000 miles, with dozens of delightful towns, villages, and wineries overlooking pristine lakes.
The area is also known for having the largest horse-and-buggy community in the state of New York. It was a delight to see so many horse-driven vehicles when I was out-and-about during my weekend visit.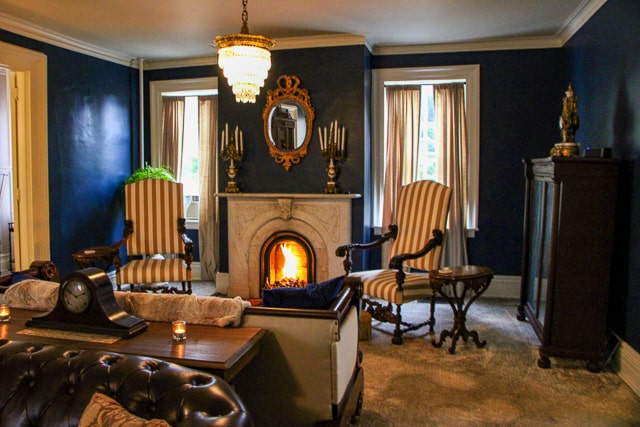 Penn Yan NY is one of those small towns we all love, with lots of history in the downtown hub – from quaint, locally-owned shops and farm-to-table restaurants to The Laurentide Inn, a beautifully restored B&B, where I chose my overnight stay a month or so ago.
Where the name originated
Two and a half million years ago, the massive Laurentide Ice Sheet and Glacier covered millions of square kilometers – including most of Canada and a large portion of the Northern United States.
The largest freshwater lakes in North America, including the Finger Lakes, were created as it melted.
Owners Marla and Tracey Hedworth smiled when they told me they liked how the name sounded. The couple decided to brand their bed & breakfast after the natural phenomenon.
From private residence to an elegant inn
Bright, sunny yellow greeted me from the street. Once a private residence, this 1820 estate, with massive columns and American flags waving gently in the breeze, stood at the end of a long, sweeping driveway that curved around the back. Now a charming, modern, and elegant five guest-room inn, The Laurentide comes complete with a stylish carriage house barn converted into a brewery and a beautiful upstairs rental.
Laurentide Beer Company
When I parked my car and unloaded my luggage from the trunk, I could see that the Laurentide Beer Company was already hopping. People were mingling, walking around, or seated at tables catching up over a cold one.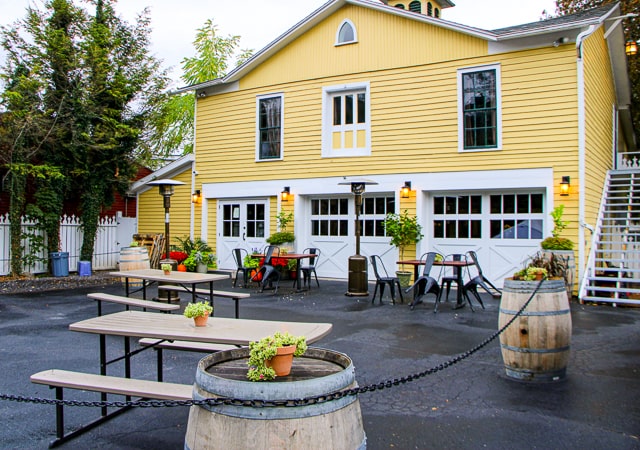 Lifelong friendships and a shared love of great beer helped establish the brewery in early 2020. From the looks of it, I could see a bright future ahead for them. Hopefully, I wouldn't be too tired after traveling and dinner nearby to try one or two pints myself later, under the stars. And I could take my photos in the morning when the place was empty.
I walked up a flight of steps, passing by couches and chairs tucked into a corner under the eaves of the mansion in the back yard. I loved how fresh-cut flowers were in little vases on glass tables, a sure invitation for guests to sit and relax for a bit.
Decadent luxury, warmest welcome
"I'll be right with you," Marla said. "I just need to help these guests settle in." I wandered around the rooms downstairs – a sitting room, playroom decked out with a pool table, and admired the formal dining room. I sat quietly in front of the fire and listened to music from the '50s, grinning the entire time.
Talk about rolling out the red carpet…
…it was just what I needed. I'd booked the Buckwheat Suite, a peaceful room on the 2nd floor, overlooking the gardens. The queen bed was so comfortable; I fell asleep the second my head hit the pillow.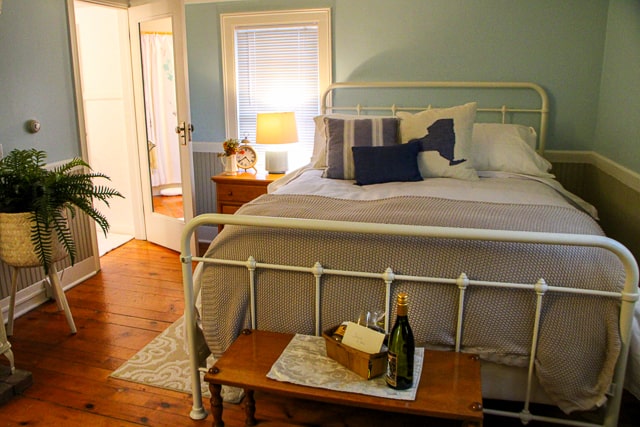 There was a delightful, smaller room, tucked into a corner outside my own. I discovered two chairs and a chess set atop an old wood table. For a moment, I wished I'd brought a friend so I could beat the pants off them; chess was one of my favorite games.
Due to the pandemic, in Penn Yan NY, guests needed to schedule their meals so we could keep socially distanced. I had a busy day ahead of me, visiting several wineries and other attractions throughout the nearby Finger Lakes, so I chose the first seating at 7 am.
Marla and Tracey were already busy in the kitchen, preparing breakfast for everyone. I could see laugh-lines behind their face masks, something I am used to searching for now that I'm unable to see smiles. "Sit wherever you'd like. We'll bring coffee out in a moment."
Meet Fletcher of Penn Yan NY
Fletcher greeted me at the door, his tail wagging a 'hello.' I quickly learned he is the inn's mascot, an adorable eight-year-old Havanese. An ancient breed dating back to the first century, the Havanese originated in Spain. They traveled on trade ships, making their way to Cuba. Today they remain the national dog of that country, thus the name.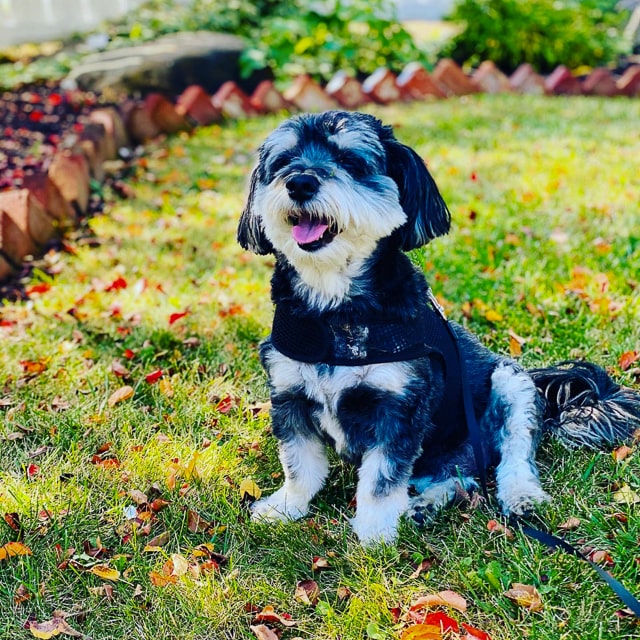 Fletcher was super friendly, following me around the inn as I further explored the common areas, laying at my feet when I settled in for my morning cup and hearty breakfast.
Fletcher is also entirely hypo-allergenic and non-shedding. I would say, between that – and his sweet personality, Fletcher is a perfect inn-dog.
Breakfast of champions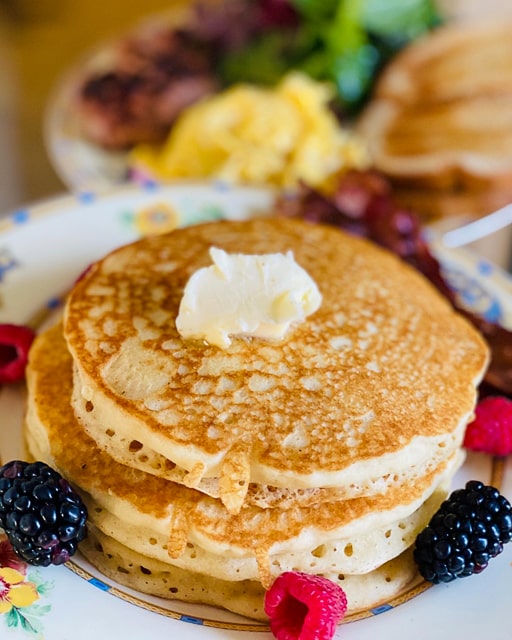 Breakfast started with strong black coffee and fresh-berry yogurt with granola made from wine flour – a powder made from the skins and seeds left from the winemaking process and well-known in the Finger Lakes area. This gluten-free ingredient added flavor, color, and nutrition to the first course.
Pancakes followed, and they were just what I needed to face the busy morning and afternoon ahead of me. I've never been great at making pancakes, so I enjoyed every savory bite of them.
At the end of the day, luxury means different things to different people. For me? A place filled with honored history – framed photos of past owners on parlor walls, rooms oozing signs of a life well-lived, smiling faces, and proprietors' kind words are things I look for in an overnight stay.
And even though I was a stranger to start, a mascot that barks and is happy to see me is an added pleasure I highly recommend to anyone asking. I can't wait to make my way back again.
For further information, or to make your reservation, please visit – The Laurentide Inn.
---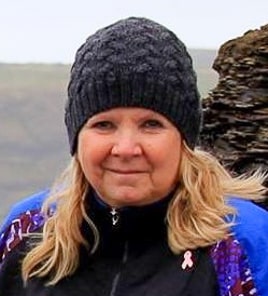 About Theresa St. John–Theresa can often be found wandering through cemeteries when she travels. A lover of history, she often looks for museums where she can learn something new. An avid photographer and travel writer, Theresa is always searching for stories to write and photos to share with her readers worldwide. See more of Theresa's work at – Just 2 Feet and a Camera, Instagram, and Twitter. Learn more about Theresa in her TPM interview – A Travel Writer's Life.