By Connie Werner Reichert
ITWPA Member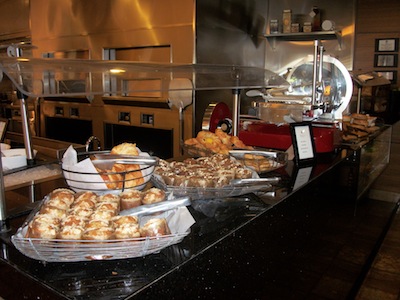 The very stylish and sophisticated Hyatt Regency Monterey Hotel & Spa on the famous Del Monte Golf Course elevates luxury accommodations to a whole new level. As a guest, you will experience rooms and suites with all the creature comforts and more, including flat screen TVs, rain showers, refrigerators, and ultra-plush bedding.
Guests are encouraged to make use of not only the Pebble Beach Company's championship Del Monte Golf Course, but also their hot tub and outdoor heated swimming pools. Fine dining inside the plush TusCA Ristorante is something you will always remember — the food and service are impeccable.
A popular and essential part of the Hyatt Regency Monterey Hotel & Spa is the Accista Spa, a sanctuary for inspired wellness through the four main areas of Harvest, Rest, Renewal, and Abundance. This spa is the most fascinating part of the Hyatt.
Theirs is a different approach when compared to other leading spas in the United States. You see, for centuries the people of Monterey, California, lived secure in the knowledge that their homeland, the place they called Accista, was an inexhaustible natural environment. Living in true harmony with nature, their lives followed a seasonal rhythm. Autumn or Harvest time is cleansing time. Winter or Resting time is calming time. Spring or Renewal time is restoring time and Summer or Abundance time is the opportunity to enrich our lives. When you are a client here, you'll experience results-oriented treatments in harmony with the seasons of Monterey Bay.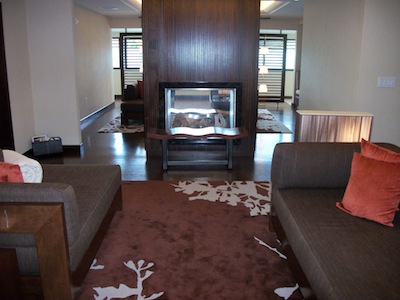 Honoring this naturalistic way of life, Accista Spa embraces a philosophy unlike any other — that our well-being as people lies in the awareness and wisdom of these natural cycles. Whether it's the ocean, the seashore, the mountains, the meadows, or the oak groves of central California, Accista Spa naturally connects you to this vitally important world with authentic spa treatments direct from the source.
The professional estheticians are committed to using sustainable and renewable products and practices. Accista Spa is mindful in its intentions and truly focused on honoring your own unique needs. They pay attention to the environment by utilizing organic products whenever possible. Their product line features Jan Iredale and Skinceuticals.
Their services include seasonal wraps and scrubs, massages, facials, and manicures and pedicures. You are encouraged to reserve a retreat: 45 minutes in their master spa suite with a warming hydrotherapy soak for two. With every new season you'll experience new local ingredients that detoxify as well as renew. For couples, say "cheers" with a glass of wine and indulge in a gourmet fruit and cheese platter by candlelight. It's a way to take a moment to appreciate life and each other.
At Accista Spa, the signature wellness massage offers 100 percent pure organic holistic care infused with the natural botanical elements the spa is famous for. Therapists create custom blends of aromatherapy and massage oils before beginning each session. They are incorporating techniques best suited to immediate needs. They offer Swedish, deep tissue, athlete, and hot stone massage. Interestingly, they spotlight what they call "Weaving Hands." This is where two therapists' hands weave together in a dreamlike rhythm and arms flow over your body like the sea. You lose track of where you are as mental chatter disappears. Your mind and body are set free, and this overall experience is unforgettable. Accista Spa is truly a sanctuary for inspired wellness through Harvest, Rest, Renewal, and Abundance.
Next time you are headed to Monterey, stay at the Hyatt Regency Hotel & Spa. You really can't go wrong.
If you would like to purchase this article for your publication, please click here to contact the author directly.