By Ida Giroday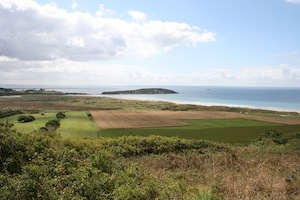 If you like beaches, seafood and mild temperatures, Brittany's stunning Crozon peninsula will bewitch you!
Start the day by exploring Europe's largest geological site, with breathtaking cliffs and mile-long beaches, or trek through pine forests and moors of heather. Perfumes exhaled by beautiful nature all around you will sweep you away, no matter what season.
Then get fresh fish and seafood from the open air market in Crozon, the main (small) town of the area. I got my langoustines (Dublin bay prawns) for $10 a pound and they were steamed in front of me. Add organic fruits, vegetables and dairy products from local farms to your basket and you'll want to do it all over again the very next day!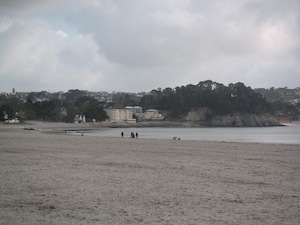 Alternatively, the small harbor of Morgat, five minutes down the hill from Crozon, hosts excellent seafood restaurants such as Saveurs-et-Marée — or, for a more diverse menu and excellent pizzas, try Les Flots. Both are oceanfront.
Then it's time for a well-deserved dessert at l'Espadon, a crêpe and ice cream oceanfront bar in Camaret, after a lovely 20-minute ride through the peninsula's countryside. But beware, servings are large!
Don't miss strolling the cobbled, narrow streets in the artsy quartier Saint Thomas. Pop in some art galleries. The very special light here attracts artists from all over the world and you'll find some very nice and affordable pieces to bring back home.
For accommodation you'll easily find small hotels either by the ocean or in the countryside, and charming local stone houses called penty can be rented for as little as $260 a week depending on the season.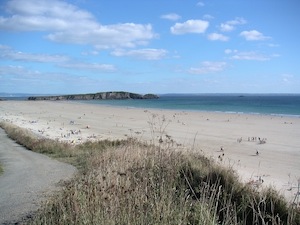 How do you find this gem? The Crozon peninsula is an easy 45-minute drive from the city of Brest. And Brest is only an hour's flight from Paris (or a four-hour train ride if you prefer). Renting a car and getting over is easy on a great expressway and you'll enjoy seeing signs always translated in the local Breton language.
If you'd like to purchase this article for your publication, click here to contact the author directly.