Hidden off the tourist paths in Old Key West, three historic eateries capture the island's free spirit and Caribbean flavors.
Each reflects a different aspect of the tropical environment, local history, and laid-back island culture that says, "Relax—this is Key West." All three have indoor and outdoor dining service. As a popular road trip destination for Floridians and other coastal lovers, Key West provides a domestic get away with historic local restaurants.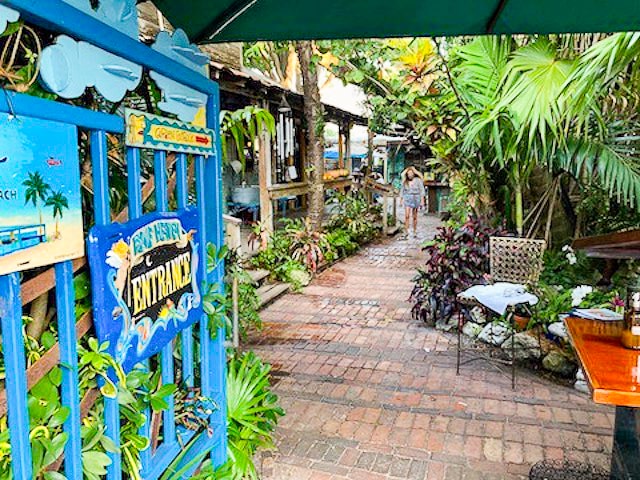 Breakfast at Blue Heaven, an allegedly former 19th-century bordello, is the first hidden gem. Blue Heaven is in the Bahama Village section of Key West. It boasts funky artwork, servers wearing pastel Indian-print outfits and sandals, homemade baked goods, and resident pet roosters and cats.
The smell of fresh-baked bread lures diners through the bamboo-lined and palm-shaded entrance into the outdoor dining area dotted with pink, blue and yellow umbrellas. Roosters stroll among the tables while resident cats lounge around the trees in the dirt and brick-floored patio. The two-story building dates to the late 1800s.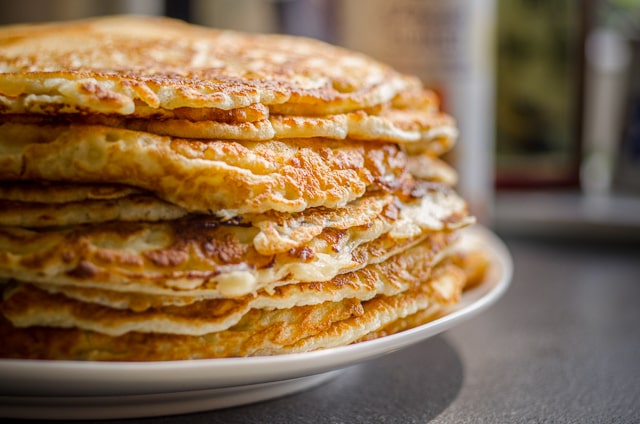 Breakfast favorites include pecan or blueberry pancakes, veggie ham or lobster eggs benedict, grits, and omelets featuring sharp Vermont cheddar cheese.
Generous slices of key lime pie with a three-inch meringue 'sail' over tart key lime custard are served any time of day, while banana bread, multi-grain bread, and key lime pie are available for takeout.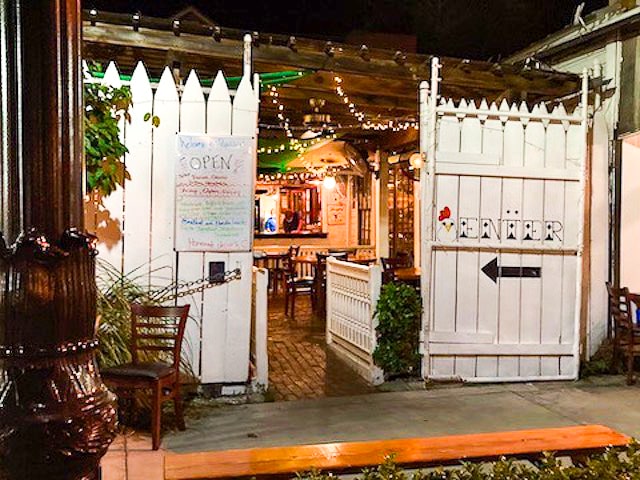 For lunch, Pepe's Café and Steakhouse is the second hidden gem. It has a long and notable history, laid-back nautical atmosphere, and specializes in local seafood dishes. Pepe's opened in 1909 and is the oldest restaurant in Key West. In the late 1940s, President Harry Truman stopped at Pepe's for coffee when he walked there several blocks away from the Little White House.
From the street, a weathered white storefront with a side patio overlooks a marina parking lot. The outdoor patio and bar are through the left-side entrance, and the air-conditioned restaurant is through the right-side entrance. Nautically themed tables and booths are flanked by photos of the early days in Key West.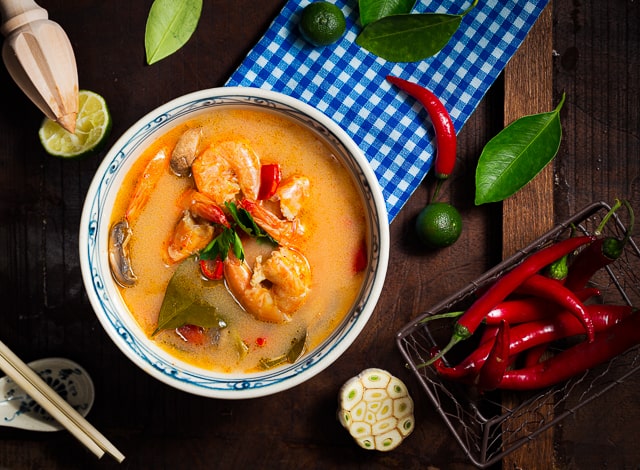 Expect to wait for a table. Pepe's is a small but popular local spot for seafood dishes such as baked oysters, peel-and-eat shrimp, stone-crab claws (Oct 15-May 15), and fresh local fish.
For landlubbers, sandwiches range from grilled portobello mushroom, a 4 oz white-collar burger for smaller appetites, or a 6 oz blue-collar burger for bigger cravings. Try the Thanksgiving turkey sandwiches or mustard BBQ pulled pork sandwiches. Traditional steaks, pork chops, and vegetable plates are available. Pepe's famous Mojitos are made with freshly squeezed lime juice served from the patio's full bar.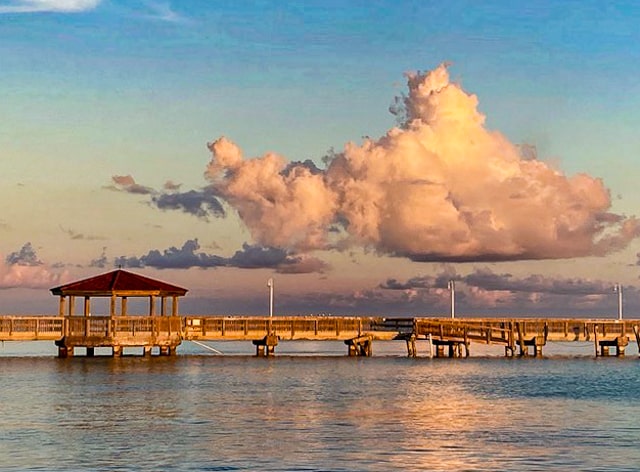 For dinner, Louie's Backyard is the third hidden gem. Louie's property, which is listed on the National Register of Historic Places, dates to the early 1900s when it was built by Captain James Randall Adams for his home. Captain Adams was a wealthy wrecker who boasted that everything in his home was salvage merchandise.
In 1971, Frances and Louie Signorelli bought the Adams three-story home and opened the first Louie's Backyard. Although off the beaten path in a residential neighborhood, it became popular for its fine food and 180-degree ocean views.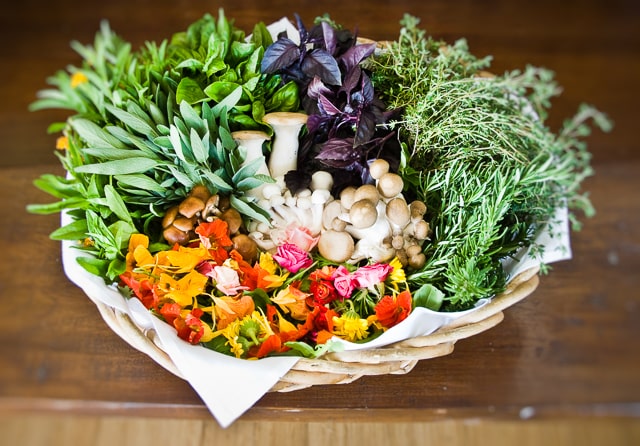 In 1983, Phil and Pat Tenney took over the restaurant. They have maintained its historical integrity and exceptional food.
Outdoor dining on the patio decks leading down to the ocean gives guests a chance to savor flamingo-pink sunsets while eating local specialties. Current menu options include spicy Bahamian conch chowder with spicy bird-pepper hot sauce, sauteed gulf shrimp with mushroom, bacon, and stone-ground grits, grilled pork chops with sage pesto, and panko-crusted snapper in ancho-lime chili sauce with black-bean salsa.
Conclusion
After enjoying these three historic hidden eateries, you will want to return to Old Key West to sample them again and again.
---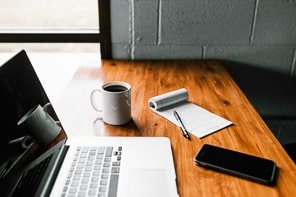 About Helen L. Masin ~ Helen is a member of ITWPA. She recently retired from the University of Miami as an Associate Professor of Physical Therapy. Currently, Masin is a travel writer and photographer. She has completed two Great Escape Publishing travel writing online courses.
As a foodie who loves to travel, explore cultures, and take photographs, Helen enjoys writing about travel adventures. She spent a year going around the world as a solo traveler and photographer after completing graduate school. Her bucket list destinations include the Galapagos, Provence, Florida, and our National Parks.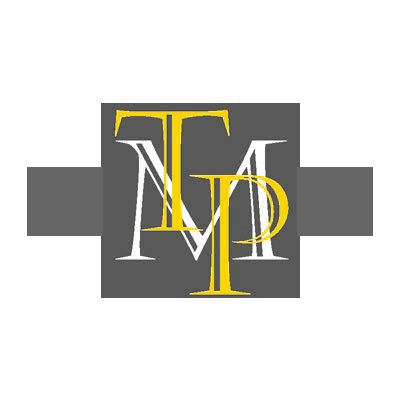 Helen has two more stories in TPM ~
Baobab Trees, Butterflies, and Blossoms: Nature's Cure for Digital Overload
&
Key Biscayne Florida: 6 Biophilia Immersions