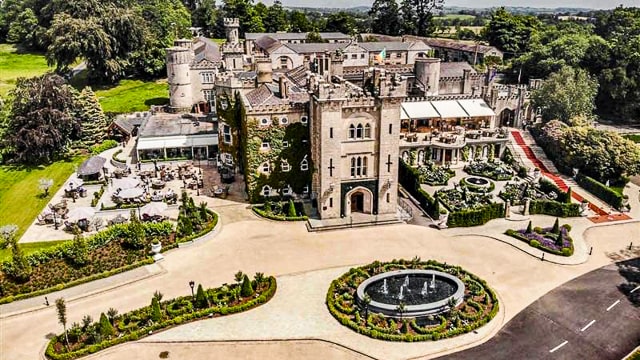 Cavan Ireland's luxurious castle hotel, Cabra Castle, was a fairytale setting for some reluctant wedding crashers.
The next time you are in Dublin, Ireland, looking for a fun and close-by side trip, why not go all out and book yourself a stay at a castle hotel? During our vacation in Ireland recently, we booked ourselves one night in the beautiful Cabra Castle, only a little more than an hour's drive northwest of Dublin in Cavan. This castle is well known in the area as a preferred wedding venue. The night we were there, we found ourselves unintentionally partaking in a raucous reception, to the delight of the groom and the dismay of his newly betrothed.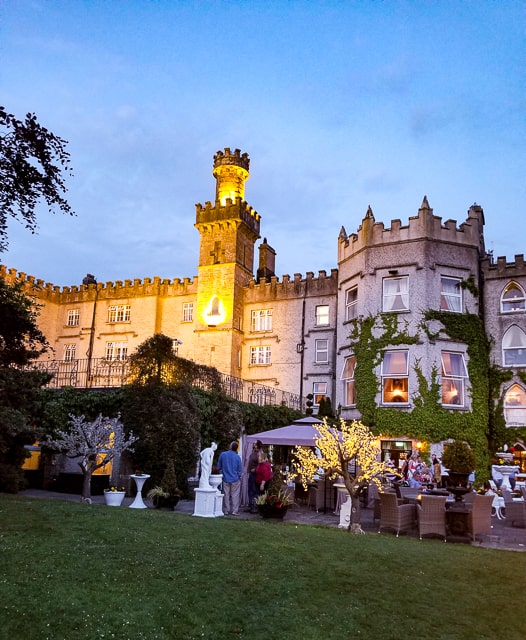 The Castle
Cabra Castle is nestled into 100-acres of gorgeous gardens adjacent to the Dun a Ri Forest Park. It is a member of Original Irish Hotels and offers 105-rooms with 4-star accommodations.
Suppose you arrive early in the day. You could drive over to Killinkere Visitors Farm, where you can wander around, talk to the farmers, pet the animals, and enjoy being out in nature. You could stay closer to home and walk over to the Dun a Ri Forest Park to enjoy a hike or picnic. There is also a 9-hole golf course and tennis courts on the castle grounds if you feel like being more active once you arrive. When we arrived, a friendly black lab was lounging on the front walkway, acting as our welcoming committee. We stepped out of the car and breathed in the fresh country air as we took in the many manicured gardens, fountains, and terraces surrounding the main building.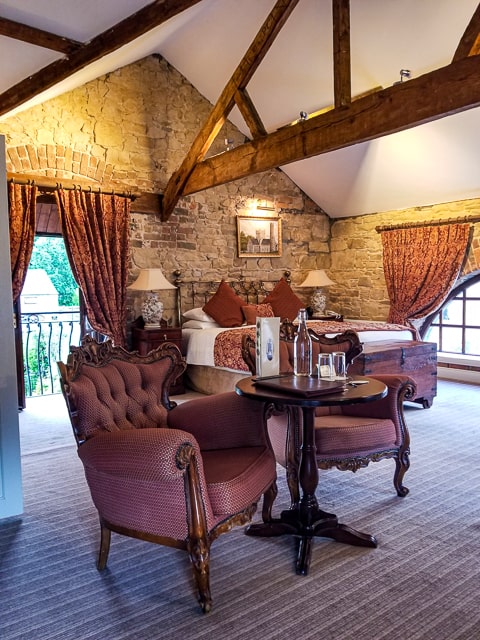 The Rooms
The rooms at Cabra Castle are large and beautifully appointed. Ours featured stone accent walls, wooden beams on the ceiling, and heavy brocade curtains. With a sitting area, king bed, and en suite bathroom, there was plenty of space to feel comfortable. We were on the second floor overlooking the peaceful courtyard, and I would have been very happy staying there for more than the one night that we had booked. Our friends had similarly lovely rooms, and we all agreed that for the price we paid (under $200 per night), we felt pampered and well cared for.
Grounds
While the sun was setting, we enjoyed wandering around the grounds admiring the various gardens and statues. We toured the interior and common rooms. All were beautifully appointed, with period furnishings and artifacts that took us back in time to a more genteel and opulent era. We ate an early dinner in the Derby Bar, where our group enjoyed fish and chips, hamburgers, and of course, Irish beer to wash it down with.
Dining
If you feel like dressing for dinner, you could make a reservation to dine at the Courtroom Restaurant. The dress code is "smart casual" for this venue, and you will surely find something to like among their many menu offerings and extensive wine list. Linger over your meal as you gaze out over the gardens and park while enjoying your dinner. If you are there on a Sunday, a four-course lunch is served from 12:30 and centers around the traditional Irish roast with all the trimmings.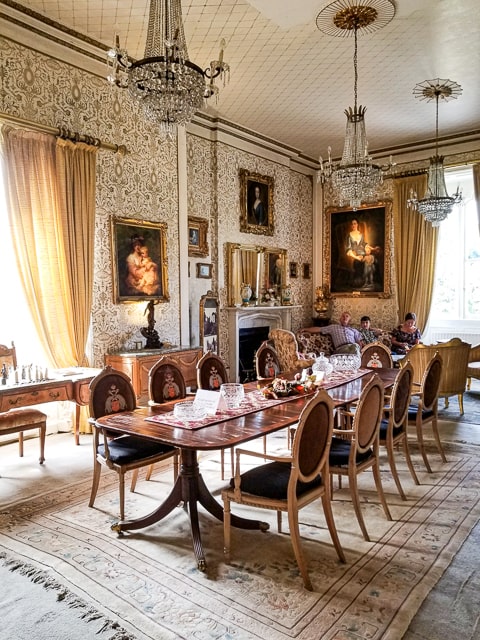 After eating and enjoying the grounds, we considered stopping in at the bar for a drink, so we paused outside in the hall to discuss our options.
The wedding
As we were talking, suddenly, a jolly young fellow burst through the door and put his arm around my husband's shoulder, singing along with the song the band was playing inside.
He was enjoying the bar's many drink offerings, and before we knew it, he had strongly insisted that we come inside the reception and wish the happy couple our best. We tried to refuse, but he was not having no for an answer. So we bellied up to the bar along with the groom and his mates and allowed them to buy us each a drink.
Happy bride?
Unsurprisingly, the bride and her friends did not seem too keen on hosting extra guests on her special day. Not a problem for the groom, who kept on talking. He asked about where we were from, and we told him about our trip around Ireland. We enjoyed one drink, then wished them well and took our leave. It was an unexpected turn of events that we laughed about for the rest of our trip.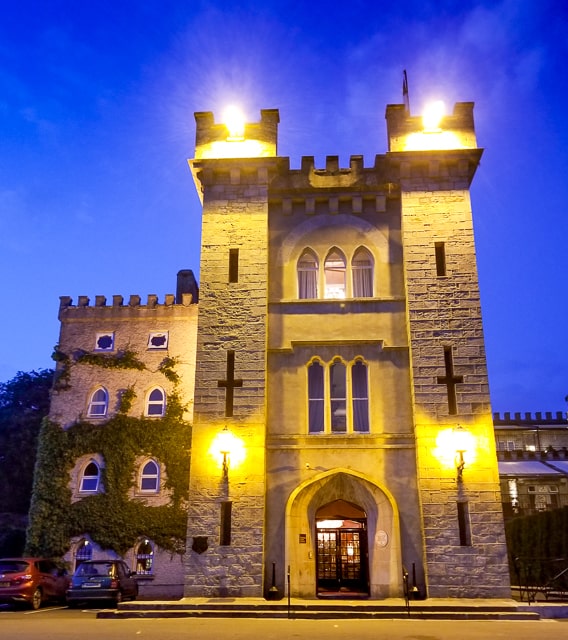 Conclusion
There were many unforgettable events and experiences during this Irish vacation. We enjoyed visiting an ancient passage tomb, the Cliffs of Moher, the Giant's Causeway, and many other "must-see" parts of the beautiful Emerald Isle.
Our "night in a castle" experience was unforgettable as well. On your next trip to Ireland, you may be longing for a fairy tale sleep in a castle nestled among lovely gardens. If that's the case, look up Castle Cabra. It has all the amenities you would need to enjoy one night or several days of pampering and luxury. You may not be invited to a wedding reception, but your stay will be memorable, nonetheless.
---
About Cynthia McKnight ~ Cynthia is an elementary/middle school English teacher. In addition to helping young students become better writers, she has begun to branch out and write about her travel experiences. She loves to travel by train and explore cities on foot. Portugal is on her must-visit list, as well as Greece. She would also love a return trip to Ireland and Scotland.
See more of Cynthia's work on Rovology—8 Best Things to Do in South West Ireland, 10 Best Things to Do in Edinburgh, Scotland, 10 Best Things to Do at Ft. McAllister, Richmond Hill, Georgia. McKnight also blogs about teaching at Ask Grammar Guru.