Luxury Lodging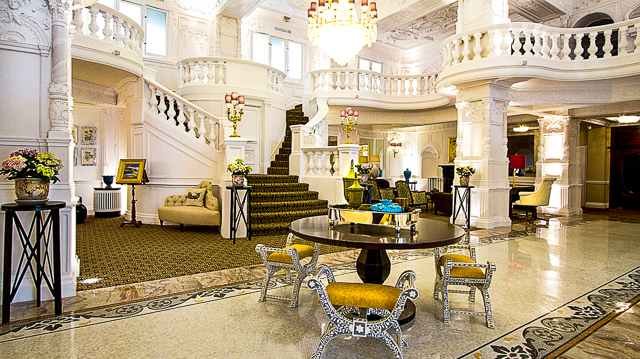 For our December 2020 issue, Travel Post Monthly will feature stories and photos of Luxury Lodging.
Tell us about a place you've stayed that was luxurious—hotels, B&Bs, vacation rentals, glamping, maybe a boat or ship. Size and form don't matter, as long as it is a place of exceptional comfort and lovely surroundings. How about a castle or mansion? A tent with a featherbed, bottle of bubbly, and sunset deck is ultra-luxurious in the middle of a desert. A canopy bed by a fireplace is not only luxurious but also romantic in a mountain cabin with no electricity.
Whether you stayed for a day or a month, tell readers about the luxury you experienced. Was it the locale, décor, the ambiance, or perhaps the service? Maybe something as simple as a chilled water fountain for your water bottle. Describe your luxury accommodation in a way that takes the reader there – a theater of the mind.
Don't forget, E&P (eat & play). Share an eatery or two you enjoyed: the lodging restaurant, local cafe, or a picnic.
Mention things to do – culture, nature, parks, entertainment, seasonal events, etc.
How do we get there? Fly, drive, walk?
Write a story that invites the reader to make a reservation, book a flight, and pack a bag.
The submission deadline is November 1, 2020. We are looking for 800—1200 words. Photos are a big +, include your best shots.
Read TPM's recently updated Writer's Guides for specifics on how to submit your story and photos. ITWPA membership isn't required, but members are given priority. ~TPM