…a conversation with Travel Writer/Photographer, Theresa St John
Welcome to A Travel Writer's Life.
Our inaugural column is a chat with Theresa St John, also known as GG (Ghost Girl). GG is a highly published freelance travel writer, and a phenomenal photographer. With over 500 stories published, she works domestically in the US and internationally.
I first saw Theresa in 2015. She was a speaker at an Ultimate Travel Writers Workshop (UTWW) in Denver Colorado. Theresa's story touched and inspired me. She has a gentle way of reaching your heart with her open nature and sense of humor.
Since then, we've crossed paths at other workshops, media markets, and in the Travel Writer's Café Facebook group. We've stayed in touch as professionals and as friends.
Thresa has been a source of inspiration and support to me and countless travel writers and photographers.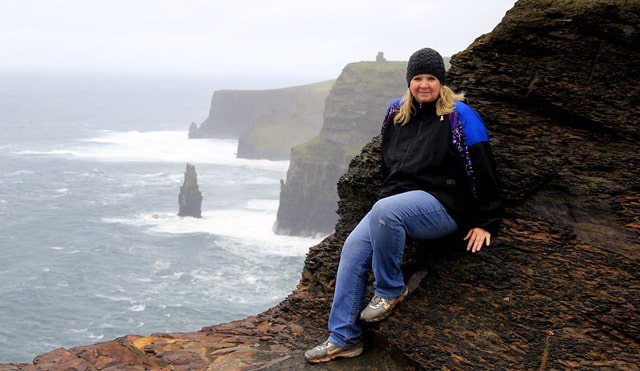 TPM ~ Is travel writing your full-time job?
GG ~ No, it is not a full-time job now. I work at our local YMCA but am moving closer to full-time travel writing soon.
TPM ~ How long have you been writing?
GG ~ I began to travel writing in 2013, after attending two Great Escapes Publishing (GEP) workshops.
TPM ~ What and where was your first byline?
GG ~ My first story was about a gas station that had been converted to an Australian coffee shop called Cuppacoffee. I began writing about it during GEP's 2013 UTWW in Boston.
When I got home, I did some research, called the owner, and went back for an interview. The story was published in an online magazine no longer in business. I wish I had printed it out for myself – a mistake that never happened again!
TPM ~ What and where was your last byline?
GG ~ I had two stories in the Spring 2020 issue of Simply Saratoga. The first was about a Mexican restaurant, Cantina on Broadway. I went with my editor for dinner. We didn't order off the menu – the owners hosted us and brought what they wanted us to highlight in the article. It was amazing – a feature we run every issue.
The second story was about The Perfect Girlfriend Getaway… to Turning Stone Casino. My editor and I were hosted there and pampered beyond belief in exchange for coverage.
TPM ~ Where have you been published? Print? Web?
GG ~ I have been published many places on the web, in print, and even have an in-flight magazine under my belt. Simply Saratoga, Saratoga Family, Healthy Saratoga, MilesGeek, Inbound Destinations, Saratoga Bride, Short Weeks—Long Weekends, Saratoga Home and Garden, Saratoga Today (newspaper), Saratoga Mama, Fiji Air, Farming Magazine – those are just a handful.
TPM ~ What destinations are on your must-see list, and why?
GG ~ Germany – my family history is there. Costa Rica – I want to visit and relax! Spain – I am hoping to walk the entire El Camino. I feel that this is a spiritual awakening walk I need to try. I want to discover more of the USA – it is a country I love and appreciate.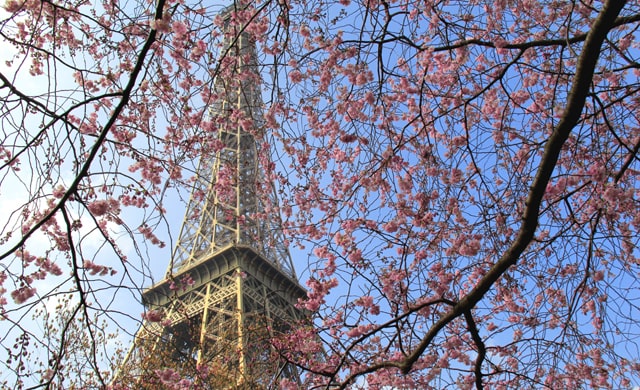 TPM ~ Do you take photos or videos of your travels? If so, do you include them with stories?
GG ~ I take photos and always submit a photo-essay with my articles. I believe they help tell my story and bring my reader into the experience. I have just started with video and will be adding that to my travel portfolio for sure.
TPM ~ What writer groups, associations, or networks do you belong to?
GG ~ TravMedia, Travel Writer's Café on Facebook, and numerous e-letter groups on travel or photography. Networking helps, and these groups are filled with great information for travel writers.
TPM ~ What advice would you give a new writer when it comes to queries?
GG ~ Don't let them scare you! I think that queries are so intimidating when you first start out in travel writing. Editors seem so unreachable – after all, "They publish these amazing magazines – they will never want to talk to me."
I think that people give up because they feel as if they can never write a compelling query an editor will jump all over. But editors are human beings too. They want to be moved by a story just like anyone else. To new writers—bite the bullet and do it.
About Thresa St John—Theresa is a freelance travel writer and photographer based in Saratoga New York. She is interested in all things history – especially WWII. She loves ghost stories and covers anything haunted when she travels. GG excels at in-depth interviews with interesting people around the world. Mom to two grown sons and six grand-doggies, Theresa states, "Life is good."
See Theresa's work with these links—Website – just2feetandacamera, Facebook, Instagram, Twitter