By Melissa Andersen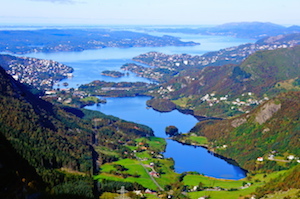 Norway's dynamic beauty attracts travelers from around the world. The rugged mountain ranges dominate the land, cut deep by colossal fjords of turquoise and blue. Thousands of islands speckle the coastline, bordered by three seas. Spruce trees shoot high towards the heavens, displaying a forest green blanket between the earth and the sky.
There is only one problem with this Scandinavian gem… it's expensive! Luckily, I have uncovered a few secrets to cut travel costs.
1. Fly with Norwegian Airlines.
Norwegian offers a round-trip ticket from America to Oslo for under $350. You must purchase flights directly on Norwegian Airlines. Choose the "Low Fare Calendar" to increase savings.
2. Travel when the dollar is hot.
Keep an eye on the value of the USD and save on every purchase. Visit www.xe.com for live exchange rates.
3. Try not to eat out.
Restaurants are pricey. I recommend stocking up at the grocery store for meals. Also, don't buy bottled water! Norway has some of the freshest water supplies I've ever tasted. Just fill up as you go.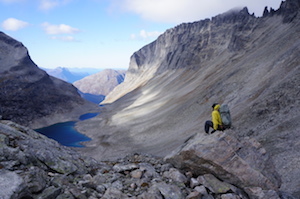 4. Explore on foot.
This is a small country, as are the cities. They are easily walked. Strolling through Oslo's many green parks by foot is a delightful way to spend the afternoon. There are free walking tours in most cities. Also, utilize Mother Nature's beauty by exploring outdoors. This country is full of free scenic hiking trails. I took an unforgettable hike around Bergen with seven mountains surrounding the city.
5. Stay sober.
Alcohol is the quickest way to drain your wallet. Affording a night out is difficult. So choose the free water over a $15 cocktail.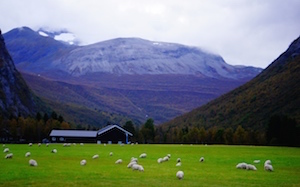 Norway is a must see! Don't sell yourself short due to price. There are ways around emptying your bank account when exploring this Nordic delight.
If you would like to purchase this article for your publication, please click here to contact the author directly.