By James Ullrich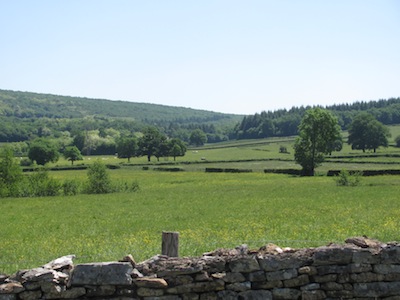 There seems to be an interesting trend starting in the theatre world, one which has history lovers and travel addicts like me very, very intrigued.
Theatrical companies are facing declining audiences, many of whom now flock to the more realistic experiences of modern digitally-enhanced blockbusters, and they have been forced to get creative in their choices of staging.
This has prompted some to do away with the stage altogether, catering to people's interest in a more, shall we say, immersive theatre experience. As a result, some highly-respected British drama companies are beginning to hold performances of historically-based plays on the actual sites where those stories took place.
The latest — and largest — to follow this new trend is none other than Shakespeare's Globe Theatre. The revered drama company recently announced plans to spend its new season performing the Bard's three Henry VI plays, which cover the tumultuous and violent reign of Henry VI and the medieval War of the Roses, on the sites where the plays' historic battles were fought. The drenched-in-history surroundings of Tewkesbury, St Albans, Barnet, and Towton (no, not Downton) will see productions of the classic works set where the fifteenth-century king and his knights clashed with his rivals for the crown.
A similar performance was held at the Bosworth battlefield in a production of Shakespeare's epic Richard III, the main character of which has recently gained new fame after his remains were unearthed in a car park near the site of his death in combat. Across the Channel, a performance of Henry V — famous for his victory over the French and his "Band of Brothers" speech riling up his hopelessly outnumbered troops — will take place in Agincourt, the site of his unlikely triumph.
So, if you find yourself near any of these historic and serene locales this year, you might just be able to experience a world-class performance of a historic play — on the soil upon which it all happened.
Suddenly a night at the theatre doesn't sound so boring, does it?
If you would like to purchase this article for your publication, please click here to contact the author directly.