By Joseph Zahnle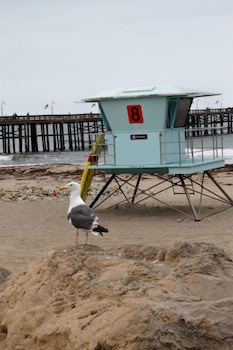 PHOTO 1: The Seaport Village in San Diego is a very scenic area for dining and shopping. Take a long walk or hire a pedi-cab. There is also fishing from the pier and live music to enjoy.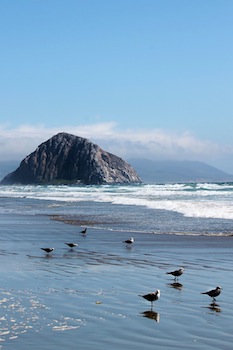 PHOTO 2: Morro Rock in Morro Bay is the last in a line of nine extinct volcanos that stretches from Morro Bay to San Luis Obispo. It is 576 feet tall and is also called "The Gibraltar of the Pacific."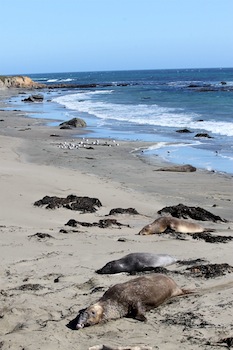 PHOTO 3: The Piedras Blancas rookery is seven miles north of San Simeon. Northern elephant seals come here to rest and cover themselves with sand. Here, they take up the whole cove along with some seagulls.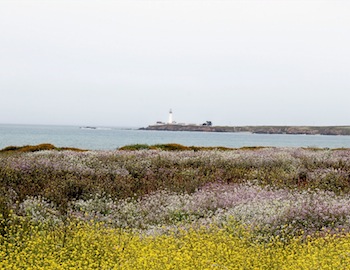 PHOTO 4: Pigeon Point Lighthouse was built in 1871 in Pescadero. At 115 feet tall — one of the tallest lighthouses in California — it is a well-known landmark for northbound ships heading to San Francisco.

PHOTO 5: The Golden Gate Bridge was completed in 1937. Its overall length is 9,266 feet. The main span across the strait is 4,200 feet, making it the ninth longest span in the world. It is also one of the most recognized skylines in the world.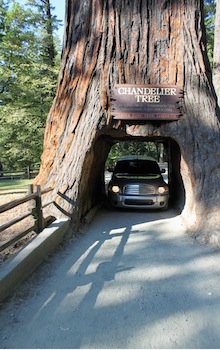 PHOTO 6: The Chandelier Drive-Thru Tree is located in the Humboldt Redwoods in Leggett. It is 315 feet tall with a 21-foot diameter. This tree is a must see!
If you would like to purchase this article for your publication, please click here to contact the author directly.
Are foreign drugstores clinically appropriate for Americans. Part 2