By David Elliott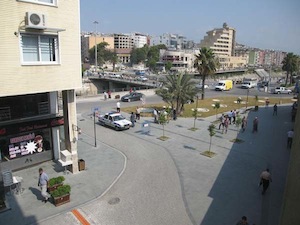 I tucked into my Antioch kebab in an outdoor restaurant packed with Ramadan fasters, a gale blowing up from the ancient river that bisects the city sending burkas billowing on one side and blowing designer sunglasses and packs of Marlboro across Formica tables on the other. Miniskirts and veils mix easily in modern Antakya, a refreshingly cosmopolitan Turkish city close to the border with Syria.
The moon emerged from cloud and lit up a sliver of walls on the distant hills as I started on my dessert of haytali dondurma, two dollops of ice cream in a bowl of rosewater. Somewhere up there a traitor inside the city had dropped a ladder for waiting knights of the First Crusade in 1098 and initiated the usual massacre of inhabitants.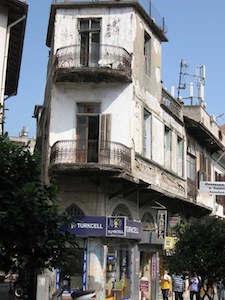 The walls were what I'd endured a 14-hour coach trip from Alanya for, but now that I was here I'd immediately fallen in love with the whole place. I'd imagined a monotonous jumble of disorganized concrete building projects, a backwater far from the cultural orbit of distant Istanbul, and had found instead something completely different.
The movie theater in the city center, oozing art deco, was built in 1927 by the French occupiers and housed the short-lived independent Hatay government until the province was absorbed into the Turkish state in 1939. Its balcony overlooking the river was the perfect place to enjoy a drink and watch the evening crowds before heading back to my hotel.
That French influence has left a veneer of colonial charm which blends perfectly with the Islamic arches, mosques, minarets, and Catholic, Orthodox, and Armenian churches I came across during my stroll the next day. I became lost in a maze of narrow alleyways that could have belonged in Damascus or Moorish Spain, and ended up in a church run by young Koreans who made me promise to come to their fundraising Mozart concert later that evening.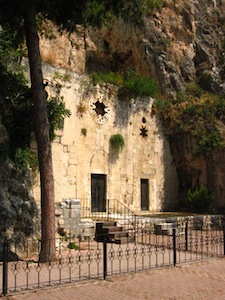 If the medieval city walls were beyond me in the July heat, I at least managed to struggle up to St. Peter's Cave on the lower slopes of brooding Mount Silpius. I don't know whether the disciple really preached here or not, but I had to admire the gothic vaulting and rose window facade piously added by the crusaders after they'd finished slaughtering or selling into slavery most of the inhabitants.
That night, I belatedly remembered my promise to the Koreans as my coach pulled away and headed back west for the deep gorges of the Taurus Mountains and the tourist resorts beyond. But time had run out for me as it had for my Pythonesque medieval heroes, who'd no sooner occupied the city than they found themselves besieged by a relieving Arab army sent from Egypt. Sod's Law is timeless.
If you would like to purchase this article for your publication, please click here to contact the author directly.