By Connie Werner Reichert


ITWPA Member
It's easy to vacation like a movie star in Mexico. All you have to do is cross the border from San Diego into Tijuana and drive south for a few miles until you reach Rosarito Beach, an area in Baja/Cal-Mex known for its Puerto Nuevo lobster, glorious coastline and movie stars.
What do Sinatra, Hayworth, Douglas, Peck and Monroe have in common besides the obvious? They all stayed and played at the beautifully-renovated Rosarito Beach Hotel Resort & Spa.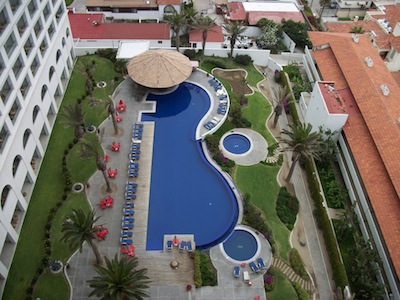 2011 marks the 86th anniversary of the legendary Rosarito Beach Hotel, a haven for the cinematic stars of the golden age of Hollywood. To celebrate such a milestone, they are offering free historical tours of the famous resort throughout the year.
This is the place that was proudly proclaimed as Frank Sinatra's favorite bar, and where Rita Hayworth had her steamy love affair with the son of the Shah of Iran (later, they were to marry). And now, this luxurious hotel invites you to be a part of its history and a member of the family. They certainly know the definition of "high-class hospitality."
The hotel had a humble beginning as a 12-bungalow hunting lodge in 1925. Their star-studded era of the 1940's and 1950's included a galaxy of luminaries as guests. Now the Rosarito Beach Hotel has completed its brand new, exquisite, 18-story Pacifico tower.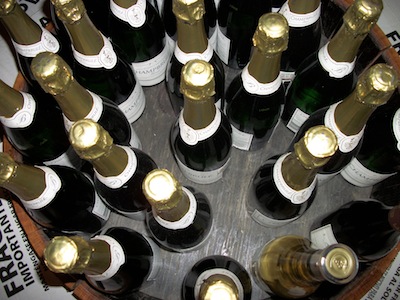 As part of The Legend, which is more like a hotel-condo, the tower is a montage of the tradition and beauty of Mexico's past and all the current creature comforts and excitement of Mexico's future. The suites are beautiful and zen-like, while also being luxurious and very modern. There's a coffee table in the great room with a sand tray of pebbles to play with, and a full kitchen with stove, fridge, cupboards full of dishes and drawers filled with cutlery. There's a huge bathroom with a sunken bath tub and separate shower. Plus some of the most comfortable beds and pillows you'll ever sleep on in the beautiful master bedroom… complete with dramatic lighting. All the suites boast two plasma TVs.
Aside from the many tourists, pop-performer Britney Spears recently spent a few days there, and actor Mickey Rourke (9½ Weeks) decided he liked the atmosphere and surroundings so much he stayed for several days. Movie studios are located just a few miles down the coast, where Russell Crowe starred in Master and Commander, Brendon Frasier was spotlighted in The Eye and Leonardo DiCaprio and Kate Winslet demonstrated their on-screen passion in the award-winning film Titanic.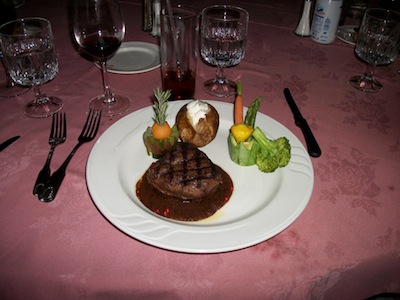 At Rosarito Beach Hotel, their free tour will allow you to learn about the couple who started it all — businessman Manuel Barbachano and his gorgeous wife, Mexican actress Maria Luisa Chabert. Not only do their descendants still own the hotel, but Chabert's nephew is actually the Mayor of Rosarito Beach. You'll be amazed as you look around the beautiful mansion they called home. It's now the decadent Casa Playa Spa and the elegantly refined Chabert's Restaurant, known for its "Frenchican" fare, serving up escargot, flaming crepe suzettes, grilled Puerto Nuevo lobster, traditional fluffy Mexican rice and freshly hand-tossed tortillas.
The tour takes you to the beginnings of the hotel through the Pasillo Maya corridor, where you'll discover unique, ancient art as you go along. From there, you'll revisit the past as Rosarito Beach Hotel began to grow and expand — preserving the past while still planning for the future.
Why not travel to Baja and book your suite at the Rosarito Beach Hotel? It's a memorable journey through Baja's largest and most historic oceanfront hotel — and through time, one you'll always remember. So put on those movie-star sunglasses and scarves and come travel back in time and tradition as you vacation at the exclusive, but not elusive, legendary Rosarito Beach Hotel. See www.rosaritobeachhotel.com.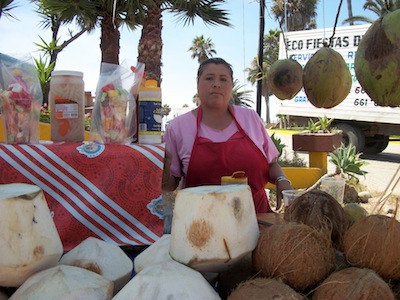 10 tips on what to bring to Rosarito Beach:

1. Cash (American money is accepted in Baja)

2. Casual clothes

3. A formal outfit with the appropriate shoes

4. Sandals

5. Sunscreen

6. Camera

7. Always bring a sweater or wrap — no matter what day of the year it is it might get chilly!

8. Always bring some shorts — no matter what day of the year it is it might get warm!

9. Your partner

10. A feel-good attitude. Be ready to have some fun!

If you'd like to purchase this article for your publication, click here to contact the author directly.