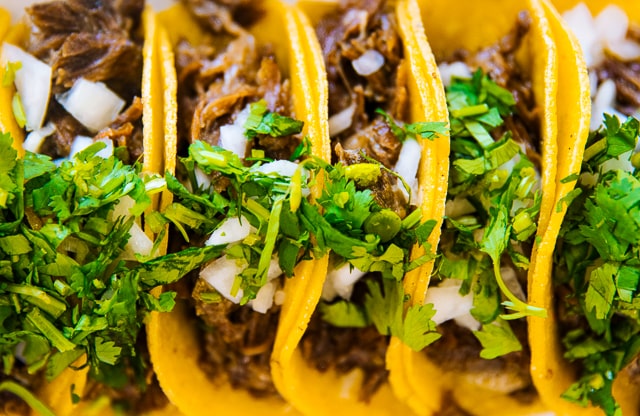 Kansas City Kansas has a vibrant Hispanic community and a Taco Trail.
The local Visitor's Bureau shined the light on its authentic food by establishing the KCK Taco Trail. Using a phone app, the KCK Taco Trail lists about fifty local Mexican restaurants and grocery stores. By checking-in each time, visitors are eligible to receive decals, t-shirts, and salsa, based on the number of restaurants visited. The grand prize for visiting all restaurants within a year is a flag and name on the KCK Taco Trail wall of fame.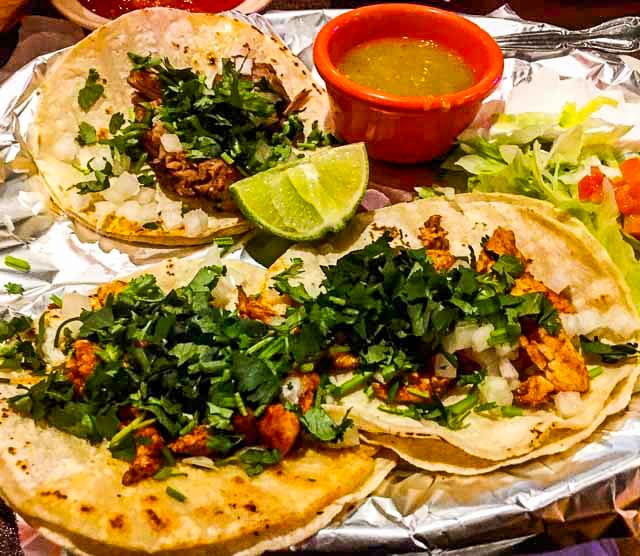 Using the app
To begin your Taco Trail journey, go to the Kansas City Kansas Visitors Bureau website, and find the app's link. Once the app is downloaded, you'll find restaurants listed by region: Downtown, Midtown, South, and Village West. With so many options, figuring out which area to start with helps with planning where to visit.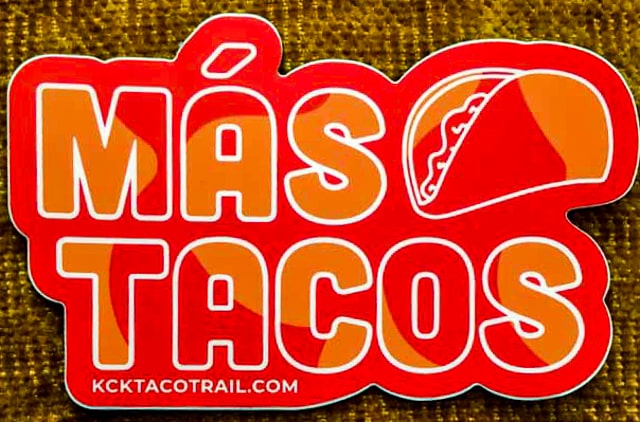 The KCK Taco Trail app lists the store hours and a link to the restaurant website or Facebook. Check before you go as some places have limited hours on weekends. Once you arrive at the restaurant, you log into the app and "check-in." The app registers your email information and will keep track of how many places you have checked into. Once you hit five places, you receive a link to add your address to receive your first prize of the trail, the coveted KCK Taco Trail decal. Have some patience as it takes a few weeks to arrive, but it is a fun first prize.
Eateries on the KCK Taco Trail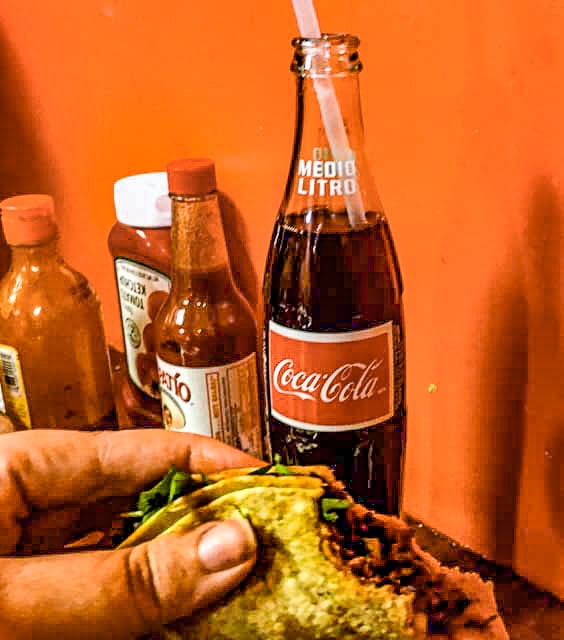 From dine-in restaurants to tables in a grocery store, you will find a good variety of eateries on the trail. There are still many places to discover, but the list below has some of my initial favorites.
Don Antonios is part restaurant and part grocery store. You order at a counter and pay at the register. It had a neighborhood feel as the locals bought various meats, veggies, and homemade tortillas to go. I enjoyed my tacos at the store, and it was pleasant people-watching locals grab their groceries to take home.
Tacos El Sobrino is a smaller space, but the vibrant orange walls and bright yellow booths create a friendly atmosphere. The restaurant had several carry-out orders but eating in was delightful. The staff was friendly and the service fast.
El Camino Real has more than one location, but the restaurant in downtown Kansas City Kansas is a great choice. You can watch the fresh tortillas being prepared with an open kitchen and the meat marinating on the spit. Grab a seat, order the tacos el pastor, and do not forget the glass bottle of soda.
Street tacos and beyond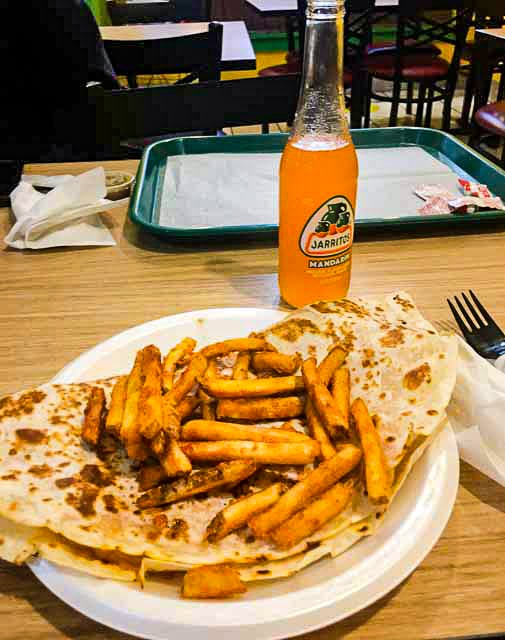 One of the main priorities of the Kansas City Kansas Taco Trail is to discover the variety of tacos served at the local restaurants. A traditional Mexican street taco is comprised of two small corn or flour tortillas filled with meat. The filling can be chicken, beef, or chorizo. Tacos may be topped with cilantro and diced onions. Sometimes toppings are served on the side. Typically, you order the number of tacos you want. You can request a variety of fillings to try several options. With good quality ingredients, the tacos are a very tasty treat. Each restaurant has had its own house-made salsa ranging from salsa verde to traditional red salsa. It varies in spice, so definitely test a small bit before diving in.
Along with street tacos, restaurants offer quesadillas. They are tortillas filled with cheese, veggies, or meat, then grilled evenly on both sides. For another authentic Mexican meal, try a torta. A torta is a Mexican sandwich that can be served hot or cold. The soft sandwich roll is inspired by the French baguette and can be toasted. The sandwich fillings will vary by restaurant. A torta offers delicious flavors and an upgrade from a sandwich you make at home from ham, egg, cheese, or other meat options.
Conclusion
Visit Kansas City Kansas gave me a gift when I discovered the Kansas City Kansas Taco Trail. When travel is not an option, I have a list of fifty local restaurants I can support in my hometown. I have seen numerous streets of Kansas City Kansas. Over the past month, I feel like I am finally discovering where I live. Each street taco I have consumed has been a treat, and I am happy to keep supporting the local businesses. If you find yourself in the Kansas City area, I hope you join the Taco Trail too.
Useful websites ~
Kansas City Kansas Taco Trail
Kansas City Kansas Visitors Bureau – KCK Taco Trail – Don Antonios –
Tacos El Sobrino
---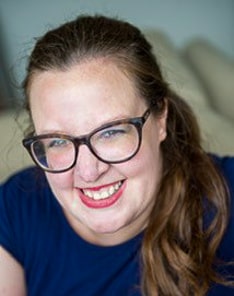 About Erin Jones ~ Erin is a freelance travel writer who loves discovering new places when she is not working in her corporate job. Based in Kansas City, Erin enjoys traveling around the Midwest; however, her favorite spot will always be England, London in particular. Erin is new to the freelance writing world, just starting last year. She has found a great creative outlet to share experiences about the world around her. You can follow Erin on her blog, Adventures of Erin, or on Instagram.