…a multi-gen gathering zone
By Marcia Gage
ITWPA Member
Imagine planning a vacation where the closest women in your family will not only enjoy themselves but also feel safe. Finding this ideal location could prove a bit tricky.
A place does exist, however, that offers something for everyone. Better yet, you may enjoy many of the activities together. Puerto Vallarta in Jalisco Mexico is a perfect spot for a family gathering.
Located on the serene Bay of Banderas and surrounded by the lush Sierra Madres, Puerto Vallarta (PV) offers perfect weather between November and April.
Different areas-different vibes
Several districts comprise PV. They each offer a unique flavor, but the proximity of one from the other provides some terrific options.
Marina – First, you'll go through the Marina neighborhood after you leave the airport. This area represents a good option for lodging, especially for those who plan on boat trips and other water activities.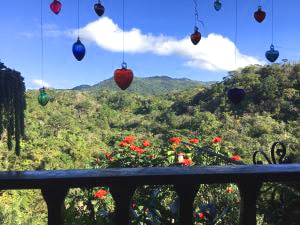 You'll find restaurants and shops galore and middle to upper-class condos with well-manicured lawns. It could be an upscale suburb in the United States. If you're looking for authentic Mexican charm, then you may want to book your room elsewhere.
Resorts – As you continue to travel south, you will go through the hotel and resort zone. In this area, you'll find chain hotels and all-inclusive resorts. These places do come with perks, but again, you're going to miss out on a lot of Mexico, especially if you stay at an all-inclusive establishment.
Centro – Get past the hotel zone, and you get into Cinco de Diciembre (December 5) and Centro or Downtown. Both neighborhoods ooze charm and authenticity. You may want to check out hotels in this area as well.
Zona Romantica – Keep heading south, and you'll end up in Zona Romantica, or Old Town. It offers a unique blend of historic charm, entertainment, great eateries, and easy access to any of the other areas.
Why it works so well for the ladies
The diversity and friendliness of the people create a welcoming atmosphere. In the Romantic Zone, Mexican locals, ex-pats, and tourists from all over the world mingle in harmony. Typically, cabs and Ubers make transportation easy around the area and to other neighborhoods.
Cobblestone streets and red-roofed alabaster buildings make Zona Romantica charming. It's wafting smells of delicious food, the juxtaposition of roosters and donkeys with elegant restaurants, and the music from mariachis to jazz coming from the Malecon and sidewalk corners.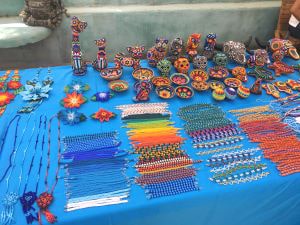 Many eateries, bars, and shops line the streets. Local vendors sell handmade wares at their stalls or tianguis and at local markets. All this activity makes for a safe place for women and people of all ages to stay.
Where to stay
You'll find many choices when you book your accommodations in Old Town. The prices will pleasantly surprise you. A few great options in Old Town include Hotel Eloisa, San Marino, and Olas Altas Suites. Los Arcos Hotels is one of my favorite places to stay when I vacation in Puerto Vallarta.
Los Arcos Hotels gives you a choice of three different properties, all within a block from each other. The largest of the three sit on the beach and offers oceanfront rooms. Los Arcos Suites comes with a kitchenette, and Dona Susanna maintains an adult-only policy.
Both Los Arcos and Los Arcos Suites come with a dipping pool. When you rent any of these places, you receive the central hotel amenities. In addition to beachfront access, a wonderful spa sits on the property as do three terrific restaurants. I highly recommend the tortilla soup at the beachfront restaurant Mi Pueblito. And, if you want a fabulous meal in a European-style setting, don't miss a delicious dinner or breakfast at Kaiser Maximillian's.
What to do and what to eat
You could vacation in PV for a month and not run out of things to do and great places to eat. Make sure you walk the Malecon and eat some shrimp or fresh fish while gazing at the ocean. If you're a fan of mole,' you must check out Jovita de Mole' on Basilio Badillo.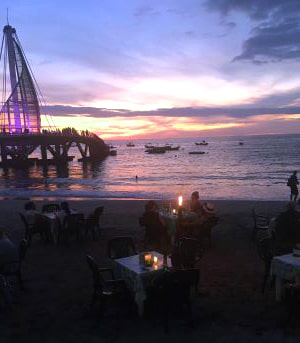 If you're into fabulous live music, make sure to head to Cuates y Cuetes. They perform a show at 6 PM. Perfect if you're traveling with a teen—also, a terrific place to see a magnificent sunset.
If you take a side trip, the Vallarta Botanical Gardens are a great choice. Incredible beauty surrounds you everywhere, and the restaurant makes you feel like you're in Heaven.
Even from the northern tip of the US, flights to PV last around 4-hours. Wherever you end up staying in Puerto Vallarta, don't leave without visiting the Romantica Zone. You won't regret it.
About Marcia Gage—Marcia has been a travel and content writer for over six years. With a background in Psychology and Education, she enjoys writing about travel, alternative health, and self-help. She has traveled throughout the United States, Canada, Europe, and Mexico. Gage lives with her husband in Minneapolis Minnesota, and Puerto Vallarta Mexico. For more information about Marcia, follow her on Facebook.