By Carole-Anne Fooks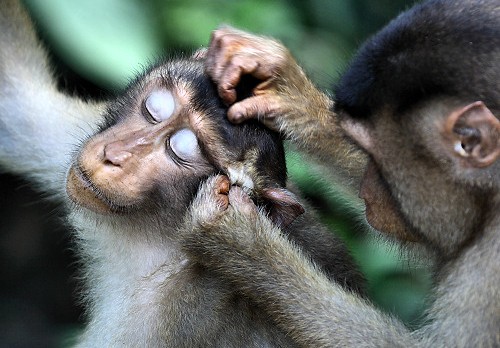 One of the unexpected rewards of a visit to the Sepilok Orangutan Rehabilitation Centre close to Sandakan, Sabah, on the Island of Borneo, is a close encounter with pig-tailed macaques (Macaca nemestrina).
These engaging primates come to the feeding centre well before feeding time and laze around on the platform used by visitors coming to view the orangutans. They take absolutely no notice of humans, so it is possible to have a rewarding time observing and photographing them while waiting for the main attraction.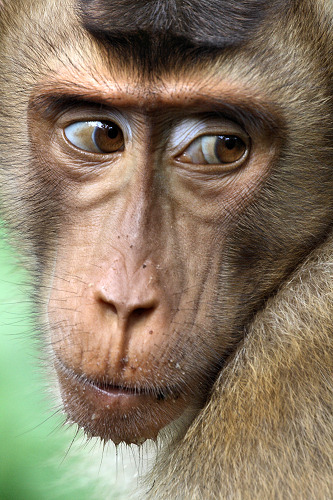 The troop consists of several males and a host of females, many with babies or infants.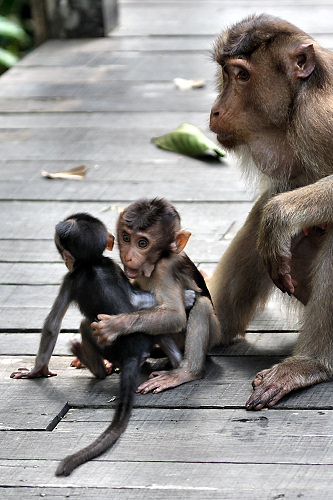 The adults and sub-adults spend their time grooming each other, while the babies suckle on their mothers' breasts, or play in an excitable and energetic manner.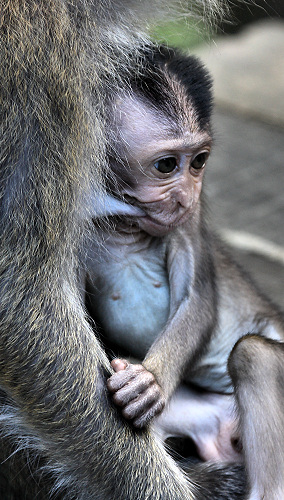 Rumor has it the odd long-tailed macaques (Macaca fasciculari) might also come to the platform.
Once the feeding of the orangutans begins, a number of the macaques head for the nearby platform to steal bananas.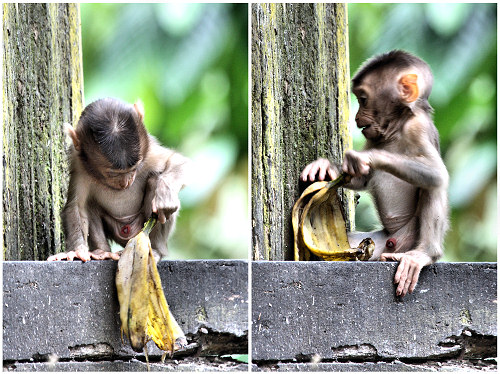 The Sepilok Orangutan Rehabilitation Centre is on the east coast of Sabah. You can get to Sepilok from Sandakan town by bus, on the Batu 14 line. YOu'll find the bus terminal in front of the Nak Hotel.
The Centre is open to visitors mornings from 9:00 am to 11:00 am and afternoons from 2:00 pm to 3:30 pm.
Sepilok Orang Utan Rehabilitation Centre
Sabah Wildlife Department
W.D.T. 200, 90000 Sandakan, Sabah, East Malaysia.
If you wish to purchase this article for your publication, click here to contact the author directly.