Grubs for Dinner and Honey Ants for Dessert in the Aussie Outback Supermarket
by Ellen and David Hill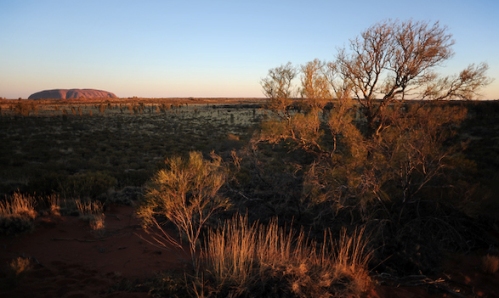 There underground, nestled like silkworms in a mulberry leaf, is the witchetty grub, all fat and creamy, filled with a protein-rich almond-flavoured ooze.
At eye level there's a Grevillea bloom, pregnant with syrupy nectar, already dripping its golden sweetness on your fingers. The air hangs heavy with the heady odour of dozens of bush oranges scattered in haphazard disarray on the ground.

Welcome to Doug Taylor's supermarket in Australia's Alice Springs Desert Park—right in the middle of the most arid continent on earth.
Continue reading "Grubs for Dinner and Honey Ants for Dessert in the Aussie Outback Supermarket" »