Busy travel writer, photographer, and Chief Adventure Officer, Victoria Hart, took the time to share her travel writer's life with TPM readers. She tells about her 'travel in time of a pandemic' experiences with us – what a story.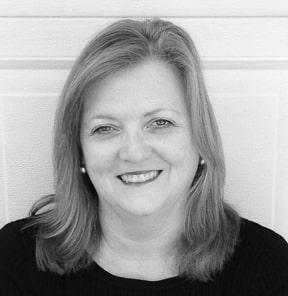 TPM ~ Is travel writing your full-time job?
VH ~ No. My primary source of income comes from rental of our Hilton Head Island, SC beach home. Still in the travel industry, just another side of the business.
TPM ~ How long have you been writing?
VH ~ About 5 years.
Victoria's bylines
TPM ~ What and where was your first byline?
VH ~ My first byline was from MilesGeek in 2015, Creating a Royal Experience on a Budget at the Ritz Madrid. This article was revised in 2018. SEO continues to evolve, so keeping articles updated is important.
I first met Kathy Stafford, the editor of MilesGeek, while volunteer teaching English for Vaughantown in Gredos, Spain. Before this, I didn't even know what a travel blog or website was. I had an old journalism degree, and she encouraged me to dust off the cobwebs and submit an article.
Kathy gave me assignment letters and taught me how to query the travel industry for complimentary travel in exchange for articles. I wrote about 20 articles for MilesGeek, then decided to take the Great Escape Publishing Travel Writing Program. First, I took the online course. Then, I attended The Ultimate Travel Writer's Workshop in New Orleans in 2016.
I began writing for more and more publications, and in 2018 launched my own website, JourneysJauntsandJunkets.com.
Her last byline from Rome
TPM ~ What and where was your last byline?
VH ~ I was in Rome when the coronavirus pandemic hit, and Italy was shut down. I wrote a series about my experiences trying to get home – My Italian Adventure in the Age of Coronavirus, Rome in the Coronavirus Pandemic- Plan B. Still Trying to Leave, The Great Coronavirus Escape – Rome to Munich, and German Refuge in the Age of Coronavirus.
TPM ~ Victoria, here have you been published, Print? Web?
VH ~ Print—Holland America and Norwegian Cruise Lines Onboard Magazines – An article on glacier ice hiking in Alaska.
Inside Himalayas Magazine – An article on women entrepreneurs in Nepal from a trip there in March 2019. Livability Magazine – Articles on Tennessee and Indiana
Web—JourneysJauntsandJunkets, GoNomad, The Yums, Travel Post Monthly, Vacation Rental Travels, Pink Pangea, The Distillery Channel, Links and Libations, Short Weeks-Long Weekends, MilesGeek, MapQuest, and Wineormous.
Victoria Must-See
TPM ~ What destinations are on your 'must-see' list? Why?
VH ~ I am going to Antarctica in March 2021. I have been invited to be a part of a television pilot for a prospective new travel TV series.
TPM ~ Do you take photos or videos of your travels? If so, do you include them with stories?
VH ~ Mostly photos. Some video. Only because I haven't fine-tuned my video editing skills. This business is a constant work in progress. There is so much to learn. You just get started, do what you know, and continue to build talents and skills along the way.
Networking
TPM ~ Are you an ITWPA member? Have you used your Journalist badge or other ITWPA perks?
VH ~ I was an ITWPA member and used my badge to gain admissions to lots of museums and attractions at first. Now that I have my own website, it gets tourism boards and travel companies interested in me.
TPM ~ What writer groups, associations, or networks do you belong to?
VH ~ TBEX- Travel Bloggers Exchange, Midwest Travel Bloggers, Columbus Certified Tourism Ambassadors. Various Facebook groups. These groups are helpful, but be careful about spending too much of your day reading and chatting in online groups and not enough actually writing.
Victoria's tips
TPM ~ Victoria Hart, what advice would you give a new writer when it comes to queries?
VH ~ Keep them short. In the beginning, don't be discouraged if you write a lot for non-paying sites. The important thing is to get bylines. After you have an established portfolio, start querying to places that pay.
Once you are established, don't give your work away for free. Suppose you are offered a great complimentary trip. In that case, it is ok not to be paid for the article if you feel you received a great experience in exchange.
Learn the difference between writing for print and writing for online. SEO (search engine optimization) is especially important for online writing. There are many YouTube videos, podcasts, and articles to help you improve your writing for SEO.
About Victoria Hart—Victoria is the Chief Adventure Officer and Editor of JourneysJauntsandJunkets.com. She travels the world exploring and creating interesting experiences, then shares them with her readers. Her motivation is to inspire others to create adventures of their own.
When she is not traveling, she and her husband, John, split their time between Powell, Ohio, and Hilton Head Island, South Carolina. She holds a B.S. in Communications and Journalism from Miami University in Oxford, Ohio. See Victoria's work on JourneysJauntsandJunkets.com, Facebook, Instagram, and on Twitter @JourneysJaunts.