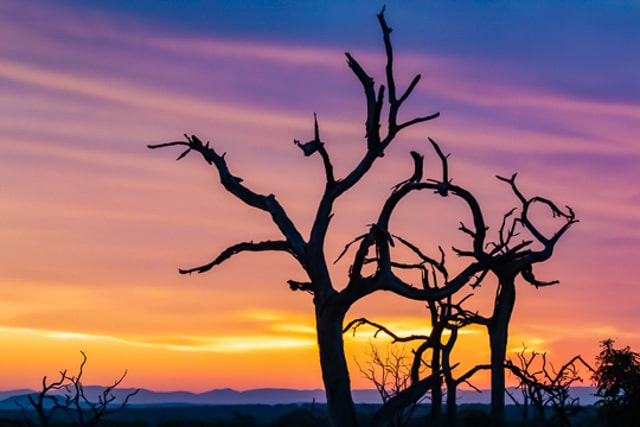 …& a small-group tour with a difference
Words and photos by Levonne Louie, ITWPA Member
I have traveled solo on most of my recent adventures. I am always looking for safe travel opportunities with low single supplements.
In 2019, I discovered an alternative to traveling solo. A company called Traveleyes Ltd., based in the United Kingdom (UK) organizes travel for the visually impaired (VI). In their small groups, they include sighted travelers who act as guides for the VI travelers. When acting as guides, sighted travelers receive a discount toward their travel. On their recent offerings, the discount ranged from 20—40%, with an average of 29%. Also, single supplements are relatively low, averaging 25% on recent trips compared to the 50—100% I have paid on past tours.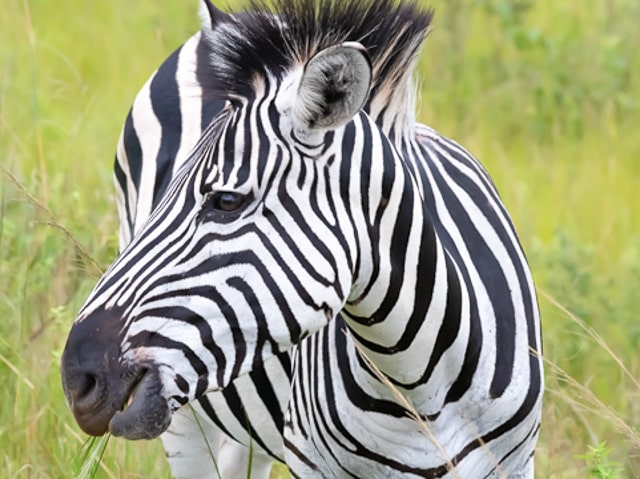 Be someone's eyes
You are not expected to act as a caregiver. Instead, you are a traveling companion to the VI person you are paired with for the day. Your role is to describe what you are seeing to your daily companion. One of the best ways to experience something is to describe it to someone else.
I traveled with Traveleyes to Eswatini (formerly Swaziland), a landlocked kingdom in southeast Africa that shares borders with South Africa and Mozambique. There were 14 people in our group; 5-VI, 8-sighted, and a tour manager that accompanied us. Traveling from Canada, I met the group at the departure gate at London Heathrow. There is a reduced fee for the "land portion" of the trip if you plan your own flights. After an 11-hour flight to Johannesburg, South Africa, we were greeted by our local guide and driver. We drove the balance of the way into Eswatini.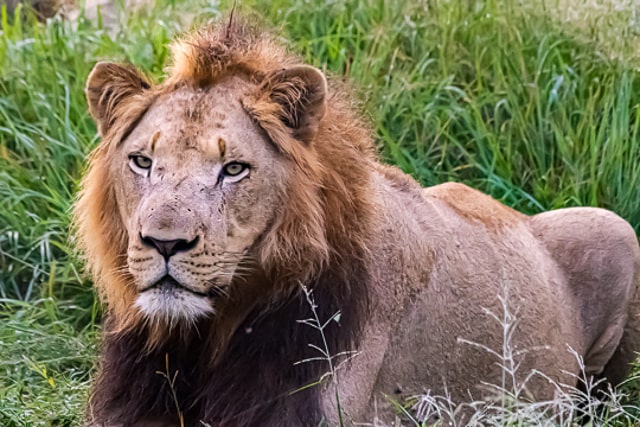 First stop – Foresters Arms
Our first stop in Eswatini was at Mbabane, where our base for 3-nights was at the Foresters Arms. Excursions included a boat trip on Maguga Dam (Eswatini's largest reservoir), touring a traditional homestead, and visiting the students of the local school.
We then headed south to the Mlilwane Wildlife Sanctuary, where we had a 3-night stay in traditional beehive huts. Warthogs and nyala (an antelope type of animal) roamed freely throughout the compound. An early morning sighting of warthogs laying by the campfire embers was memorable. Watching a nyala nibble the tips of large aloe vera plants beside your beehive hut and riding horseback past grazing zebras were unforgettable.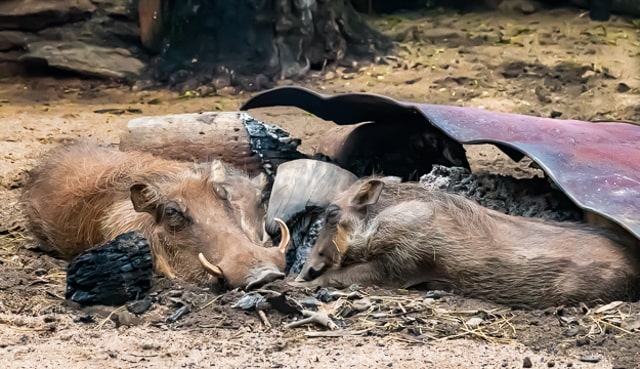 Following our adventures at Mlilwane, we drove east and headed to Hlane National Park. We stopped to visit St. Joseph's School in rural Eswatini (Mzimpofu) that focuses on special-needs students. The school serves primary and secondary students with various disabilities, such as blindness and autism. It was moving to meet a former student who graduated from college as a teacher and is now back at St. Joseph's teaching blind students. One of his students was trying to teach me, Braille. This 12-year-old currently has his sight, but after five eye surgeries, he knows that he is going blind. He was learning Braille so that he would have this skill once he became blind. The attitude and maturity of this student were truly inspiring.
Sunrise – sunset
Our next stop was Hlane National Park, where we stayed two nights at Ndlovu Camp. We experienced both an evening and a sunrise safari. On the evening safari, I immediately noticed our group appeared to be alone in reserve. On an earlier trip to Tanzania, there could be 15 – 20 jeeps jockeying for position to view one animal. The next day, the chief ranger confirmed that only two groups could share the park at one time. We only saw one other group during our time in the reserve. This allowed us to see many animals, including giraffes, elephants, lions and lionesses and rhinos, up close in a relatively undisturbed state.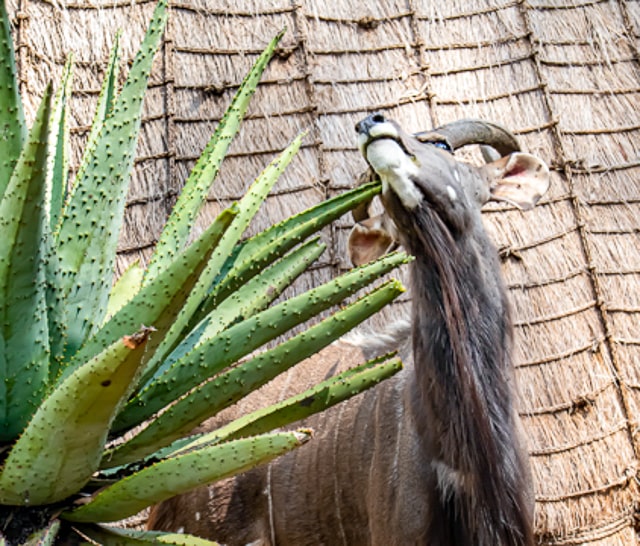 Upon leaving Hlane, we had a long drive back to Johannesburg, where we stayed one night at an airport hotel before departing for London Heathrow. At dinner, that evening, one of the seasoned VI travelers thanked the sighted travelers for coming on the trip because, "without you, we wouldn't be able to travel."
Small group travel with a difference was an opportunity to introduce adventurous VI travelers to new experiences, creating priceless memories. For a different tour, I strongly recommend you try this unique small-group experience.
About Levonne Louie—Levonne retired in 2016 after 40+ years in the oil and gas industry. Post-retirement, she serves on boards, writes, and travels. A long-time consumer of Great Escape Publishing offerings, in 2019, she started to explore travel writing and photography as additional life pursuits. See Levonne's books and other work HERE.~TPM
Read another Travel Post Monthly African tour story HERE.