By Rebecca Johnson
ITWPA Member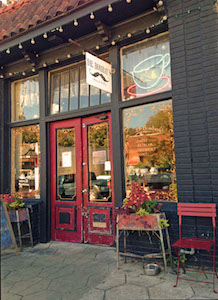 How would you like to linger over a cup of imported tea and change the lives of impoverished young Indian women all from the comfort of an easy chair? You don't have to travel to India's Darjeeling province to do that or enjoy a cup of smooth and mellow Golden Yunnan tea. Visit Atlanta's bohemian neighborhood of Candler Park where Dr. Bombay's Underwater Tea Party not only imports Indian tea but exports humanitarian aid through its nonprofit, The Learning Tree, which funds life scholarships for impoverished young Indian women.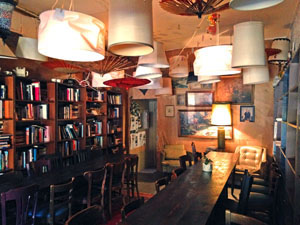 This tea shop, quirky and charming as its name, is decorated with threadbare oriental carpets, colorful paper umbrellas suspended from the ceiling, an old piano, and thrift store-style lamps and photos. Whether you slouch in comfortable reading chairs surrounded by bookcases filled with used books, enjoy the outdoors on the patio, or spread out at oversized wooden tables and chairs, you are welcome to linger over one of their 70 varieties of tea while enjoying treats like ice cream, pastries, sandwiches, quiche, and yes, even coffee in this laid-back and welcoming shop. The friendly owners are there ready to serve you a mug of spicy brew, explain to the tea novice the difference between rooibos and chai, or talk to you about the young ladies whose photos are on their wall, all recipients of their scholarships.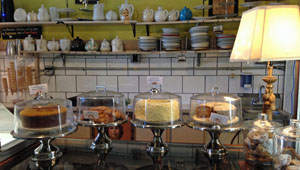 With the mottos "Every dollar counts" and "Yes! One person does make a difference," the shop supports the nonprofit through the sale of used books and imported Indian black and green tea. Their major source of scholarship funds comes from Taste of India, private dinner parties they host the last Monday of each month where for only $20 guests savor a three-course authentic Indian meal.
From a single cup of hot tea to their proper English High Tea, a visit to Dr. Bombay's Underwater Tea Party offers you a comfy place to spend an afternoon curled up with a cup of hot tea and a good book or chatting away with good friends, all while helping improve the lives of young women in India.
If you would like to purchase this article for your publication, please click here to contact the author directly.